Ahead of the reopening of schools across the country, the federal government of Nigeria has spoken again on the resumption of schools across the country.
On Monday 14th of September 2020, During the Presidential Task Force On Covid-19 Briefing in Abuja, The Minister of State for Education, Honorable Chukwuemeka Nwajiuba said, state governments making preparations to reopen schools were in tune with the directives given lass week by the Presidential Task Force (PTF) that all states other stakeholders should prepare for total reopening of schools.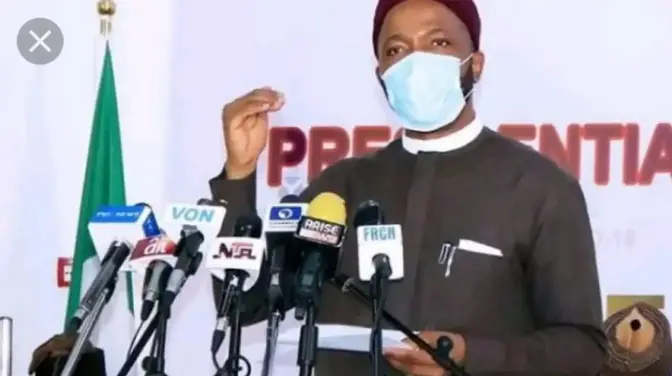 While the Minister was speaking, he advised all state government to make sure that adequate measures are put in to practice to prevent the spread of coronavirus pandemic before schools fully resume, saying that they will not hesitate to close any school reopened without adherence to measures and guidelines given by the National response for safe reopening of schools.
He futhered that all universities in the country needs to get clearance from the National University Commission (NUC) before reopening.
The screenshot below is the full speech from the Federal government of Nigeria on School resumption;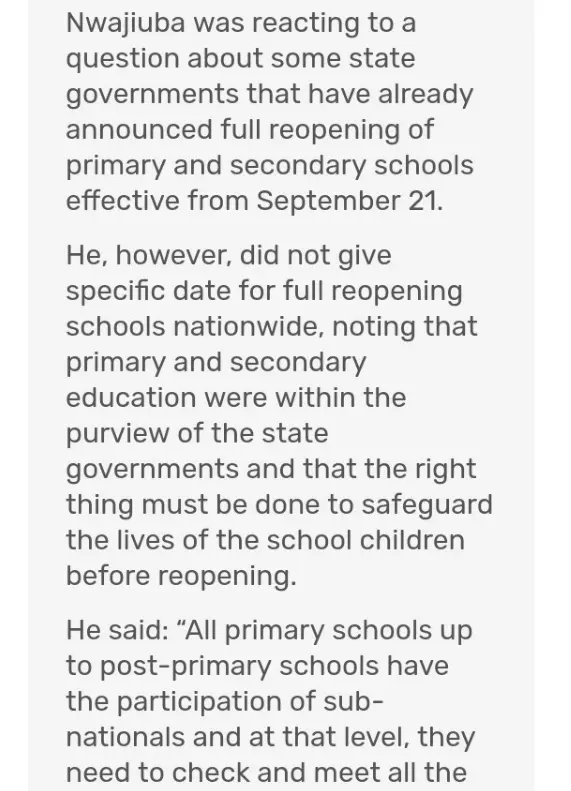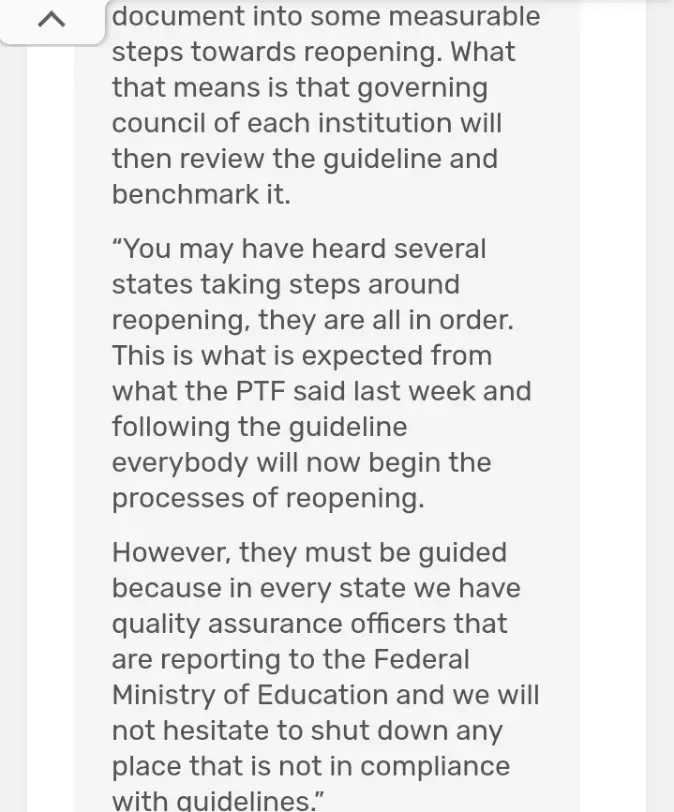 All the federal government is trying to ensure is that it is safe for students, teaching and non teaching staffs to resume schools fully.
What do you think about this? Comment below and please share with others.