Chelsea forward Batshuayi completes Crystal Palace loan switch. Chelsea forward Michy Batshuayi has joined Crystal Palace on loan for the second time. The 26-year-old Belgian international has signed for the duration of the 2020-21 season
Things are steadily shaping up at Chelsea, as preparations for the new season intensifies. With the squad taking shape, the Blues have been active in the transfer window, bringing in new players and shipping out others.
One player who belongs to the latter category is striker Michy Batshuayi. The Belgian has not hit the heights expected when he moved from Marseille, and has been subject to loan moves. He has now officially completed another loan move to Crystal Palace, his second loan spell at Selhurst Park.
At the same time, Chelsea confirmed the new squad numbers for the 2020/21 season, with the biggest headline being Christian Pulisic getting the number 10 Jersey. With Batshuayi out on loan for the season, his jersey number has now been given to a teammate, midfielder Billy Gilmour.
Gilmour sported the number 47 jersey last season as he made his breakthrough, but now as a full member of the squad, he has been given the number 23 jersey.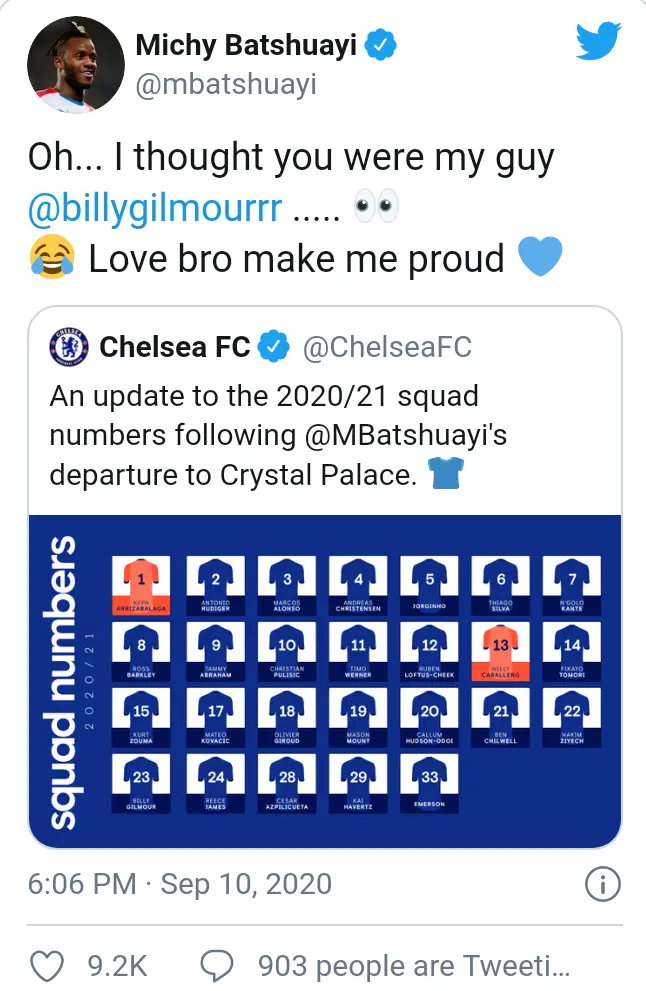 And Batshuayi has reacted to this development with a funny post on twitter. The Belgian said: "Oh…I thought you were my guy @billygilmourr.."along with an eye and a laughing emoji, before saying " Love bro make me proud".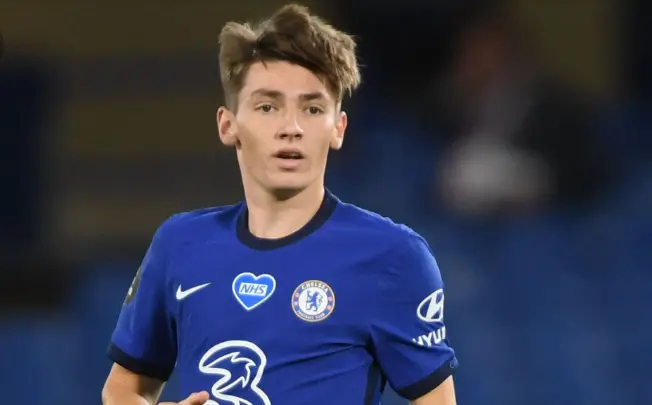 Gilmour is currently injured and may return sometime in November. Let's hope for a speedy recovery for him, as well as a successful loan spell for Michy.