The FA Cup final between Chelsea and Arsenal will start at 5.30pm on Saturday 1 August, with the match referee also confirmed.
Anthony Taylor will take the whistle for the 139th FA Cup final. He was also in charge when we met Arsenal in the 2017 showpiece, and he becomes the first person to referee the final twice since 1901. FA Referees' Commitee chairman David Elleray explained that decision has been taken because it would be unfair for a ref's 'pinnacle' in the English game to take place without 'partners, family, friends and those who have been an important part of their long journey to the final', so they have opted for someone who has already overseen the final.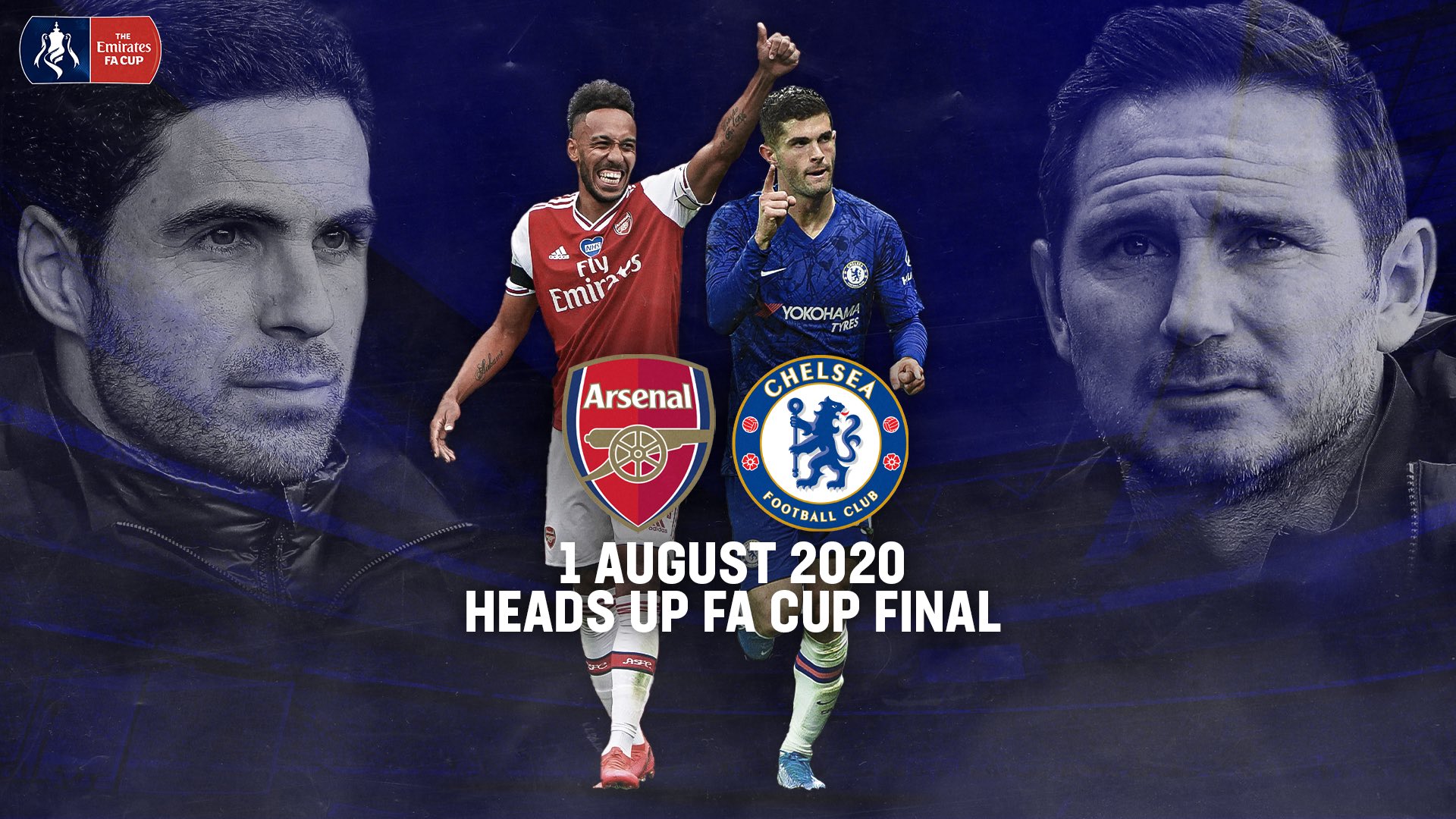 This year's match kicks off at 5.30pm at Wembley, and will be broadcast live on BBC One and BT Sport 1 in the UK. Like all fixtures since the restart, it will take place behind closed doors.
The Blues sealed our place in the final with an impressive victory over Manchester United on Sunday, having beaten Nottingham Forest, Hull City, Liverpool and Leicester in previous rounds. We are aiming to win the trophy for the ninth time in our history, having most recently done so in 2018.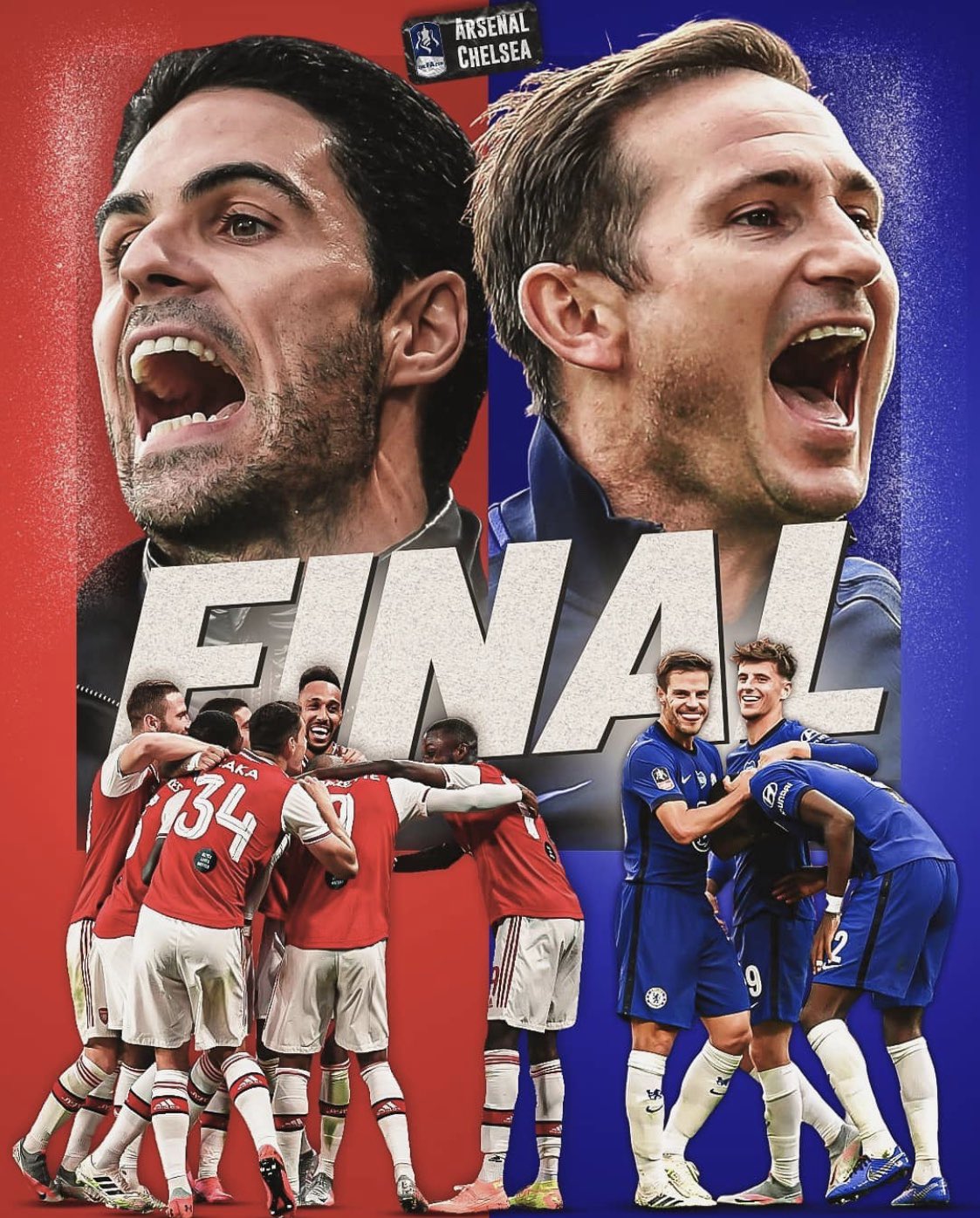 MANCHESTER UNITED 1-3 CHELSEA (N) | FA CUP HIGHLIGHTS>>>>>>>
Read More Here
It was announced last month that this year's final would be dedicated to Heads Up, after the competition's lead partner Emirates donated their title to the campaign.
Spearheaded by HRH The Duke of Cambridge, Heads Up is a partnership between the FA and Heads Together that harnesses the influence and popularity of football to change the conversation on mental health. Frank Lampard joined Prince William at an event last year to promote the campaign.
The season-long Heads Up campaign was launched at the Community Shield last year, and has been visible across all levels of football in England throughout the course of the 2019/20 season.
Venue: Wembley Stadium
Kick-off time: 5.30pm
Referee: Anthony Taylor – he was also in charge of the 2017 final in which we beat Chelsea 2-1.
Kits: Arsenal are rumoured to be wearing the 2020-21 home kit for this game. They will wear some blue monstrosity.
TV: It will be broadcast in the UK on the BBC and BT Sport, and around the world via your local provider.