Through the summer,the Blue's have been very active during this transfer window as they were eventually able to complete the signing of about 7 players.Timo Werner and Kai Havertz have already opened their Chelsea accounts and Ben Chilwell have already an assist in his first game. Hakim Ziyech is still injured as he received a knock which saw him limp off at Chelsea's preseason game against Brighton.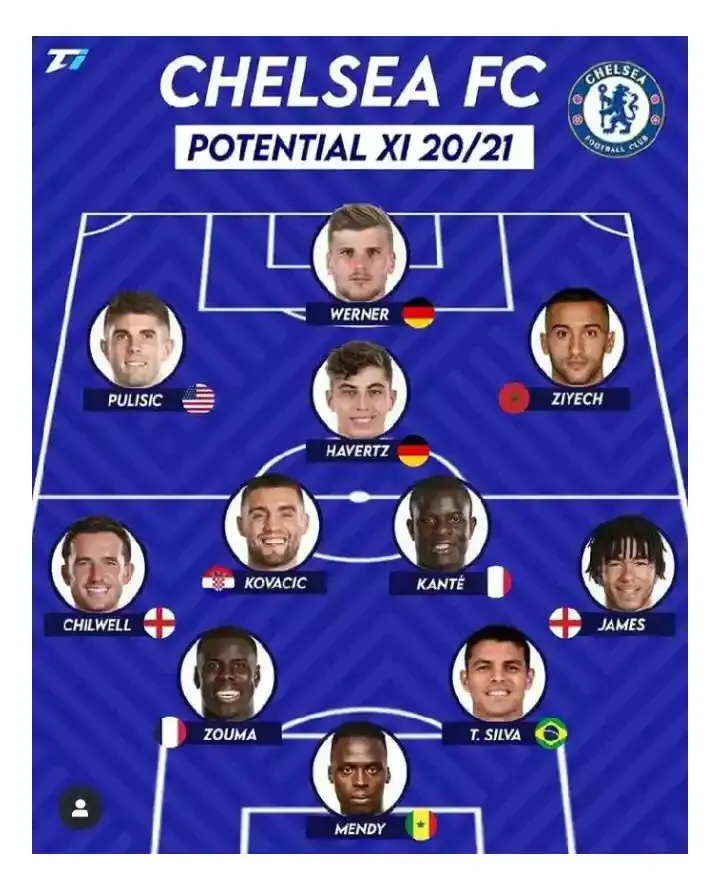 The formation above shows how Lampard could combine his players in the midfield in order for his front three( Pulisic, Ziyech and Werner)to combine very well in the farward position.Ziyechwill be playing in the right flank as Kai Havertz goes back into the midfield while Ziyech will be pairing with Pulisic and Werner in the attack.
Kante and Kovacic will be starting in the heart of the defence midfield position as Havertz will be at the attacking midfield position.Chilwell and Thiago would be the strength of Chelsea's defence and they could be seen starting with Zouma and Thiago.