Forgotten Nigeria's satellite television company, TSTV has sparked jubilations among Nigerians as they announced a relaunch nationwide.
Recall that three years ago, TSTV was launched and it created huge excitements among Nigerians. It arrived with huge expectations of dethroning MultiChoice, owner of DSTV and GOTV.
The TV company was launched on 1st October, 2019 in a gland ceremony that was attended by the Minister of Communication, Lai Mohammed.
However, issue of football rights and poor planning led to the crumble of TSTV in 2018 and nothing was heard from the company until today.
A statement issued on their Facebook page has revealed that the company is set for a relaunch and has set date for activities leading up the relaunch.
Part of the statement reads:
We are now pleased to announce that TStv is preparing for a relaunch nationwide and as part of activities leading to the relaunch, TStv will begin test broadcast services from the 10th of September, 2020
See the announcement: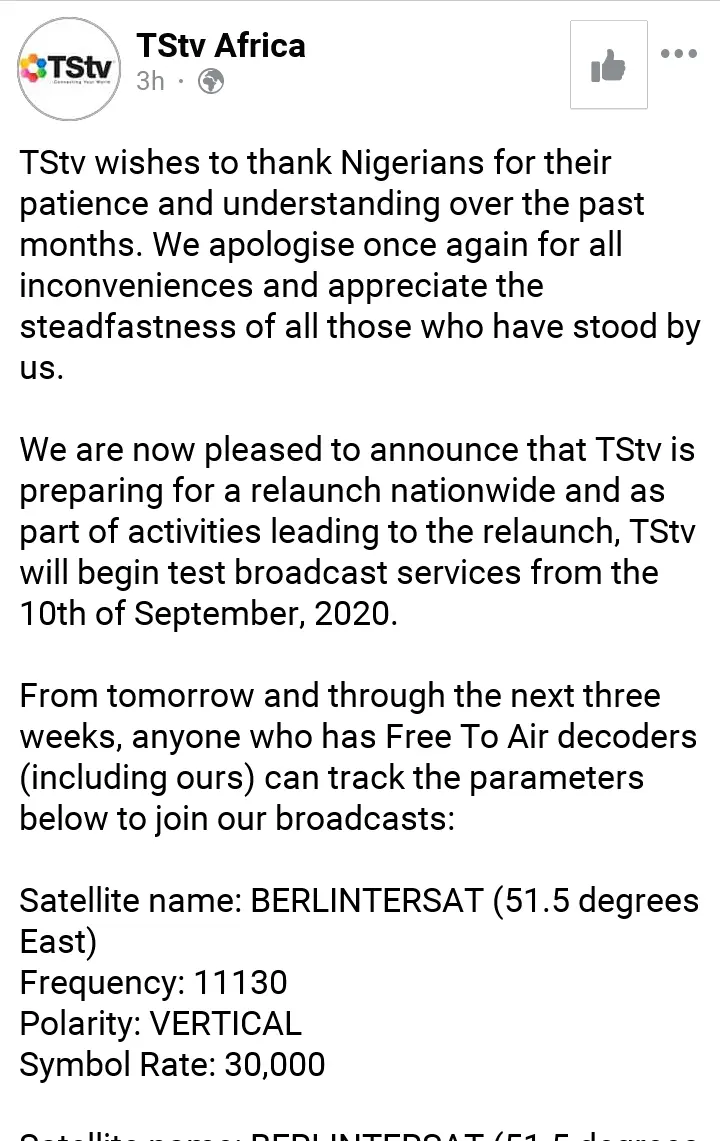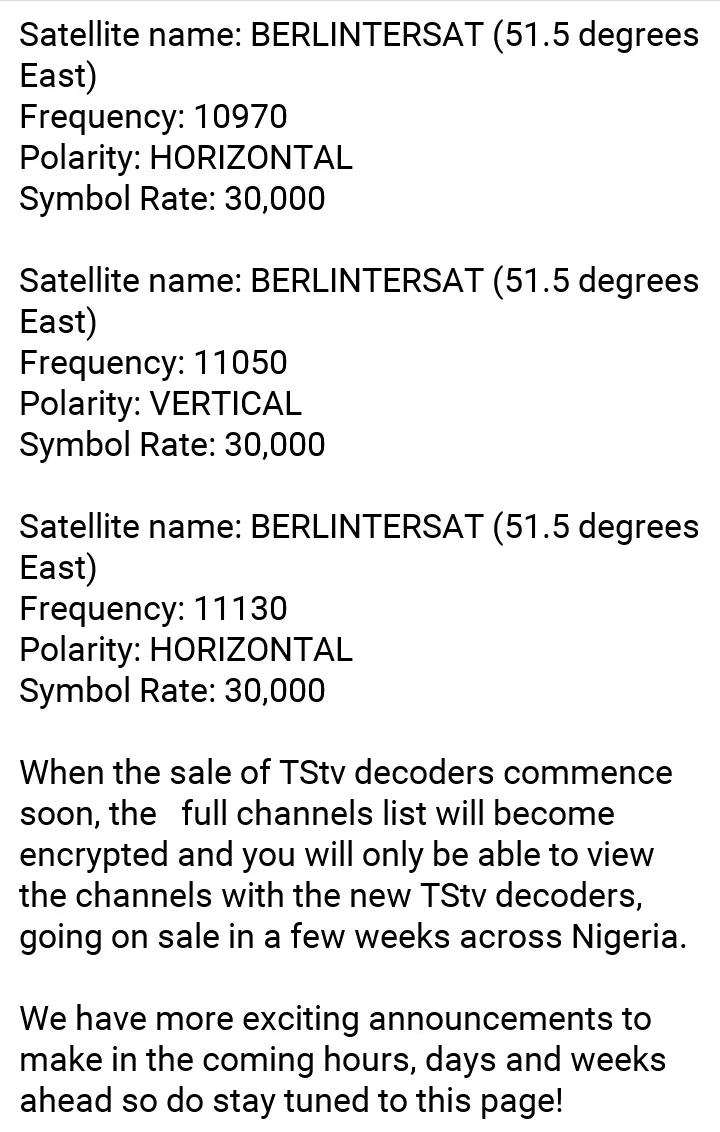 Following the announcement, Nigerians took to their comment box to reacts. It was a mix of excitement, cheers and words of support from Nigerians as they await the relaunch of the company touted to be "Nigerian".
See reactions: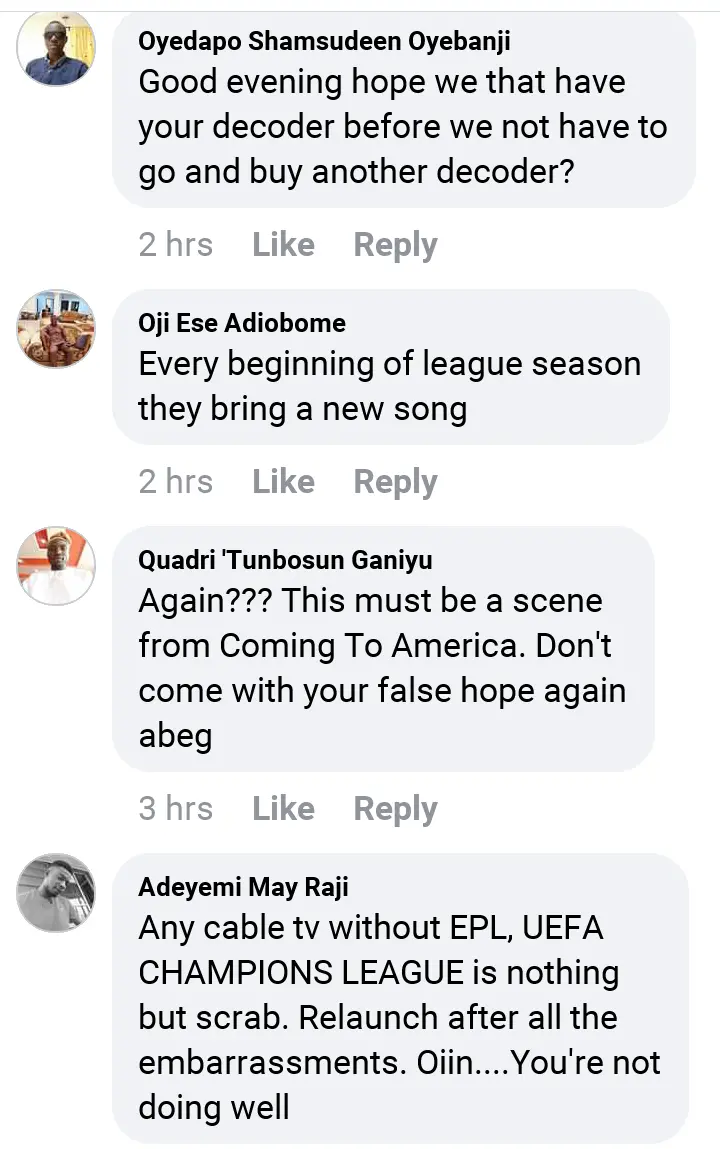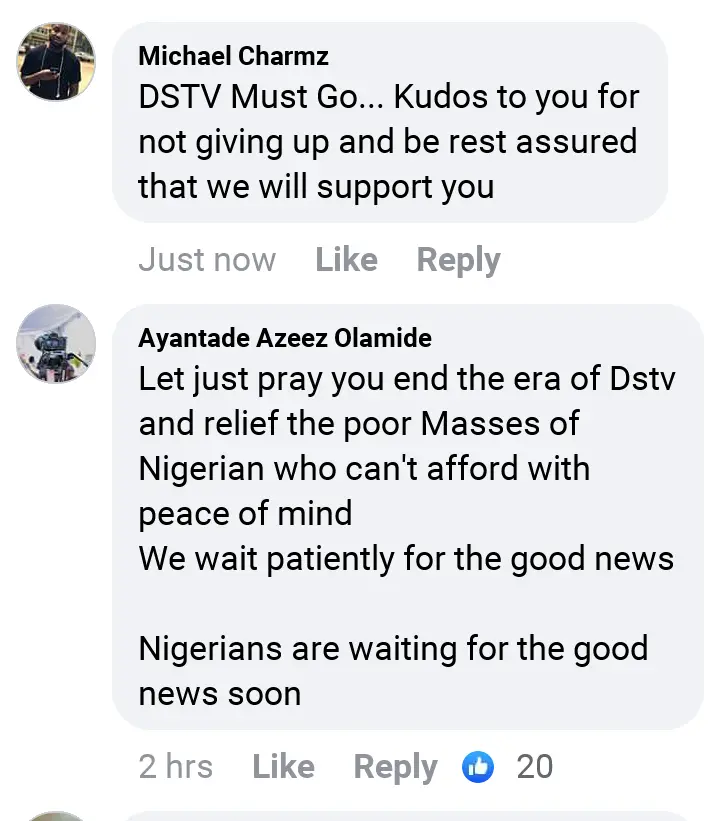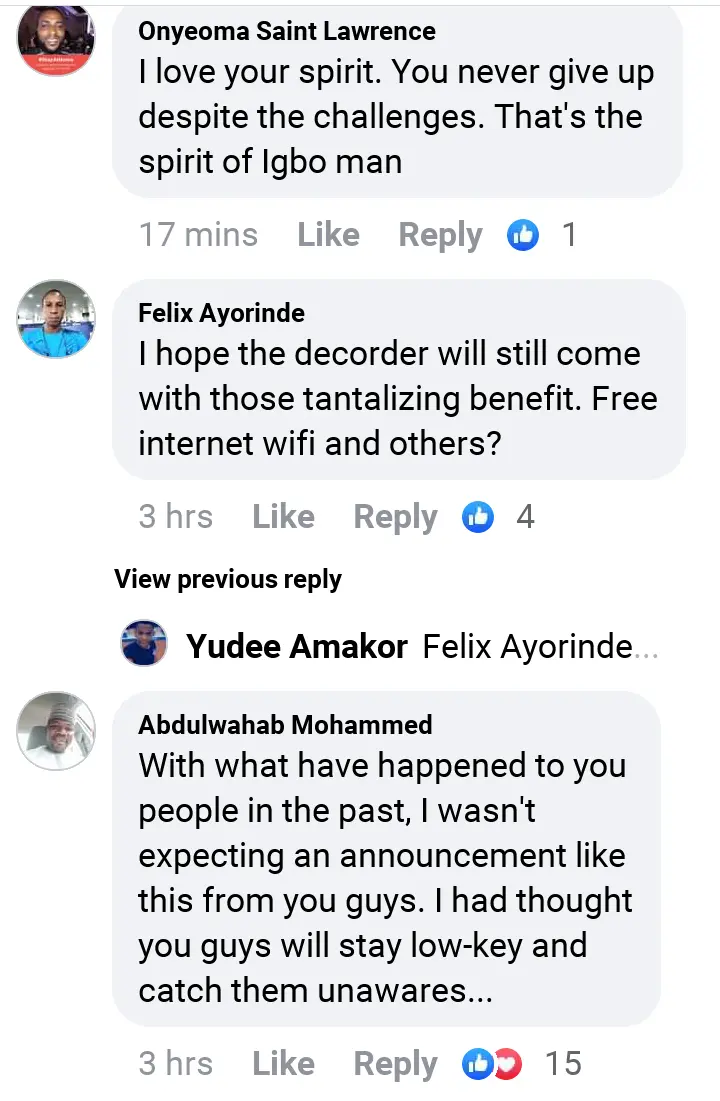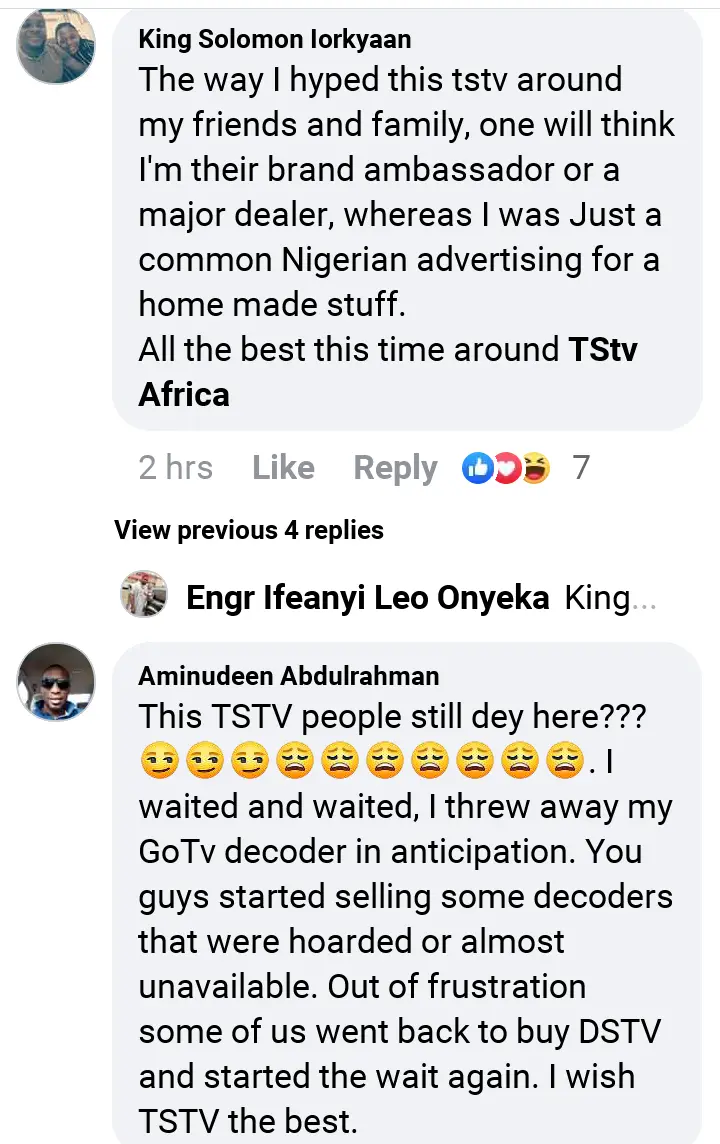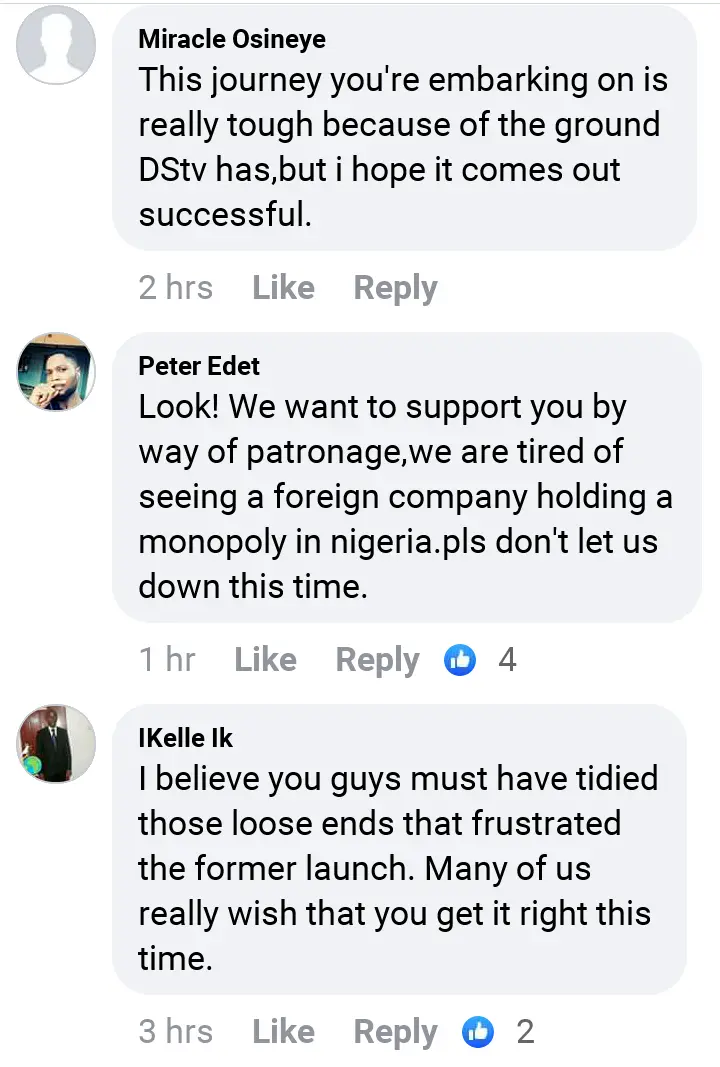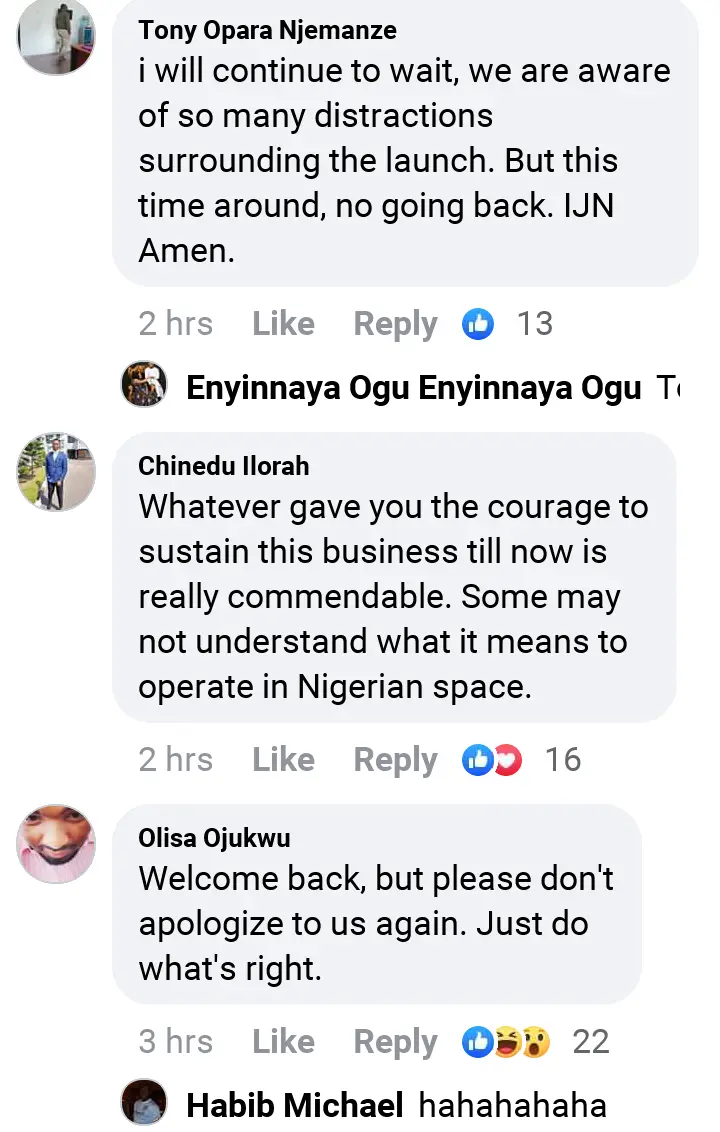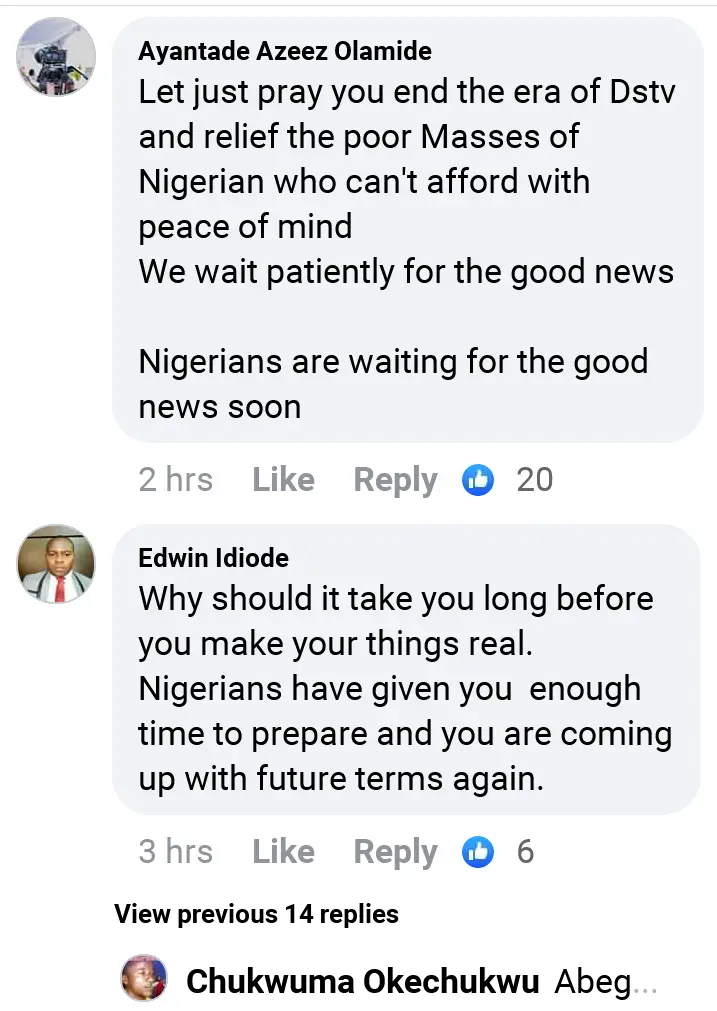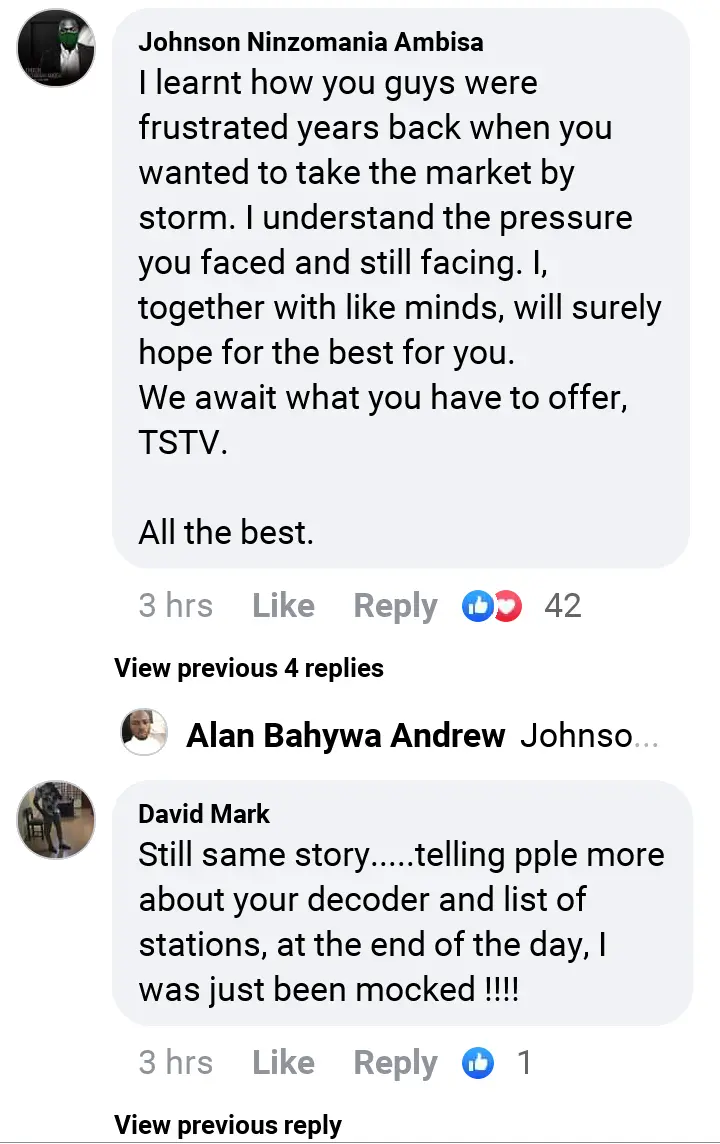 Thank you for reading, please like, comment and share!