Linking Your NIN To Your Mobile Number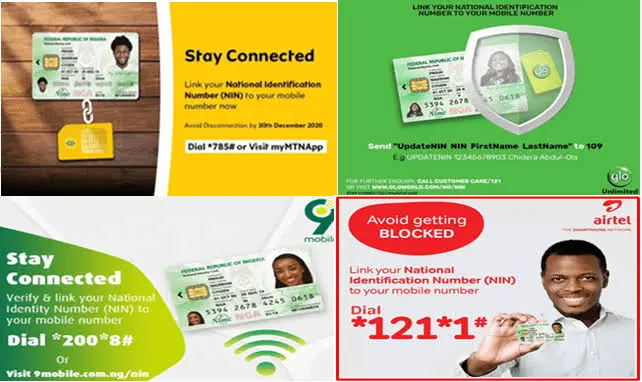 Within the week, one of the things we've frequently heard on the news is "NIN". It amazed me when I noticed that some Nigerian citizens are still in the dark as to what concerns NIN with our phone number and what brought about the NIN headline or NIMC trend in the first place.
I know not everybody have much time to listen to the news always nor is everyone passionate about watching the news, which is why I have made this easy-to-read and clarifying post on the NIN, NIMC trend. I will divide the NIN, NIMC, Federal Govt Directives, Deadline for Submission of NIN to your network provider, Mobile Network Codes to link your NIN to your phone number into subcategories, and explain each in short but detailed sentences.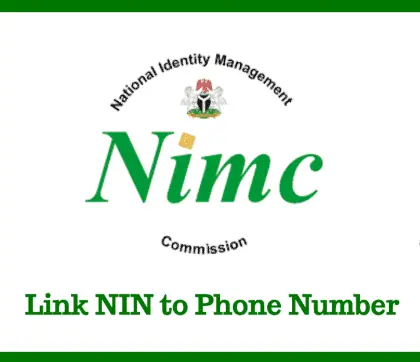 What is NIN?
If you don't already know, it is an acronym for National Identification Number. Like in some topics where the teacher says a term is "self-explanatory", I hope you get the idea now. With your NIN, the Nigerian government can track you for different reasons/ purposes.
What is NIMC?
This is another acronym that stands for National Identity Management Commission, and the body operates and regulates matters of national identification in Nigeria. In essence, NIMC is in charge of your National ID Registration; Verification; Renewal; Issuance and other needs and duties as regards the NIN.
The Federal Govt's Directive/ NCC Action:
Federal government bars the registration and activation of new SIM cards.
NCC has instructed mobile operators in Nigeria to stop the sales of SIM cards. This is to facilitate the audit of the SIM database.
The need to harmonise the disparate data in the country. As the present situation affects old and existing SIM card owners who might have genuine reasons to purchase and register a new SIM card, there is a need to harmonise the SIM database to avoid a recurrence of this situation in the future.
There is no specific duration for the SIM card auditing period.
Deadline To Link Your NIN To Your Phone Number:
The federal government of Nigeria has announced that the linking of NIN to phone numbers by SIM card users will be carried out for a period of two weeks which commenced on 16th Dec 2020.
Hence, the deadline for the submission of NIN by SIM card users is 30th Dec 2020. Starting from 1st Jan 2021 any SIM card without a confirmed NIN linked to it is to be deactivated and blocked.
All Nigerian citizens who possess a SIM card registered in Nigeria are advised and expected to submit their National Identification Number using their mobile, for confirmation before the deadline.
How To Get Your NIN:
Your NIN is an 11 digits code that can be found on the slip that was issued to you during your NIN registration. Alternatively, you can dial *346# on your mobile to retrieve your NIN. You can access your NIN after dialing that code on MTN, Airtel, 9mobile or Glo SIM cards.
How To Link Your NIN To Your Phone Numbers Before The Deadline:
Linking your NIN to your phone numbers has been made easy, all you need to do is follow these quick steps.
For MTN Subscribers: dial *785#. After dialing the code, please follow the instructions.
A: Kindly dial *785# using the phone number you wish to link, enter your NIN and submit or dial *785*Your NIN# from the phone number you wish to link. You can also download MyMTN App to submit your NIN details. Please note that your ownership of the NIN you submit to us is subject to verification by NIMC.
Airtel Subscribers: dial *121*1# and follow the next set of instructions.
Glo Subscribers: text UPDATENIN, NIN, First Name, Last Name to '109'.
9mobile Subscribers: dial *200*8# then follow the instructions.
We can see that the linking of NIN to our phone numbers is not as complicated as some of us thought.
Let's endeavour to do the needful to avoid deactivation of our phone numbers, it's the Yuletide and we need to speak to our family, friends, colleagues and loved ones during this period. As you prepare for Christmas or the new year, stay in love and respect bodies in places of authority