Some days ago there was a trending news about Grammy award nomination for year 2021. Fortunately one of the Nigeria biggest singer, Burna boy was on the list of nomination for Best Global Music of the year with his album 'Twice As Tall'.
Early before verification there was some news about another Nigeria super star "Wizkid, Starboy", be nominated alongside Beyonce for Best Video category of the year alongside Beyonce in the song titled, "Brown Skin Girl". But after some fact checking it was made known that Wizkid name was missing on the acknowledgement list on the category as only Beyonce and the video director name was written.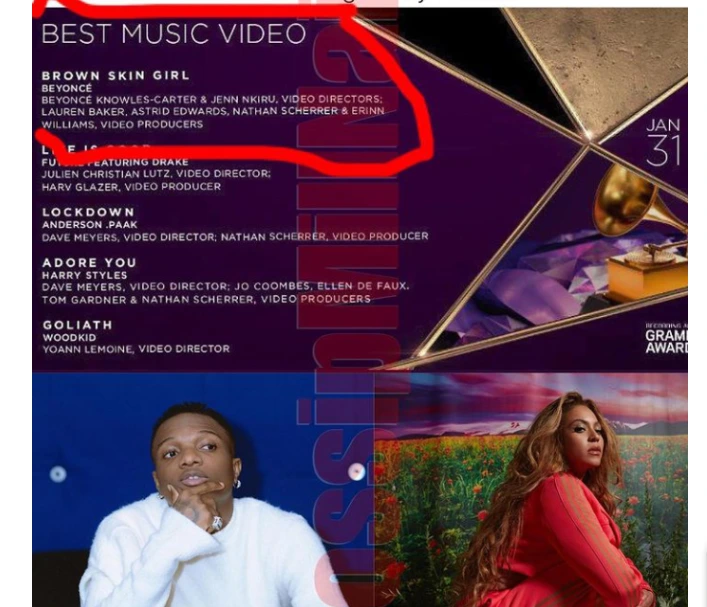 This has generated some speculation I'm some quarters where it's believed that Wizkid name is suppose to be on the acknowledgement list alongside Beyonce because the particular song was co-author by the duo.
Drake a popular America hip hop has also blasts the Grammy for their failure to include Starboy name on the list. He said this In reference to another music by the superstar "@theweeknd"
Starboy a song recorded by Canadian singer "The Weeknd" featuring French electronic Daft Punk. It was recorded for his third studio album of the same name.
Drake Said "I think we should stop allowing ourselves to be shocked every year by the disconnect between impactful music and these awards and just accept that what once was the highest form of recognition may no longer matter to the artists that erist now and the ones that come after. It's like a relative you keep expecting to fix up but they just can't changetheir ways. The other day I said @theweeknd was a lock for either album or song of the year along with countless other reasonable assumptions and it just never goes that way. This is a great time for somebody to start something new that we can build up over time and pass on to the generations to come.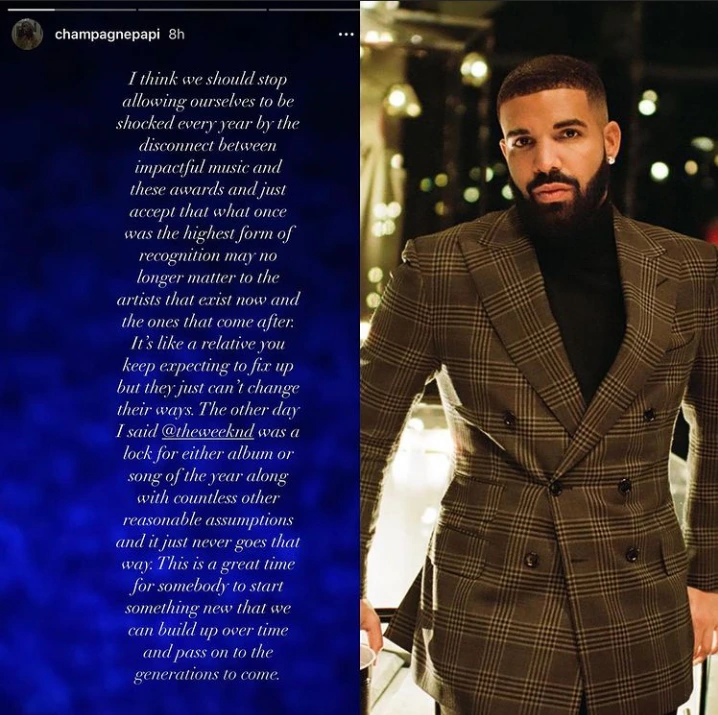 Drake statement has generated some comment from people, see some of what people are saying.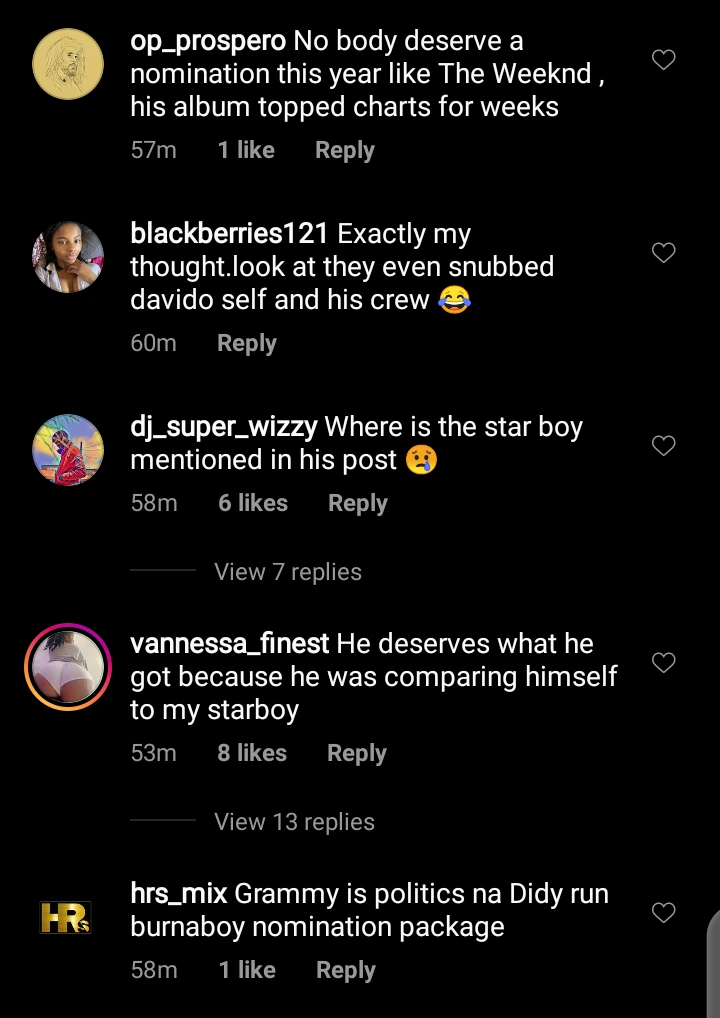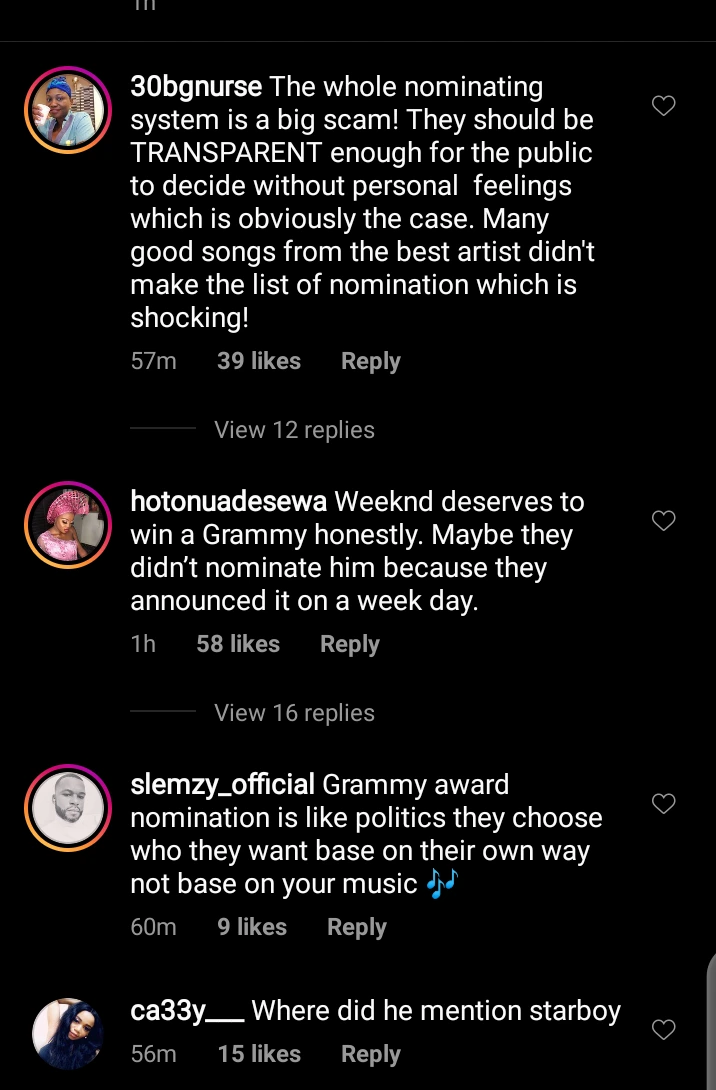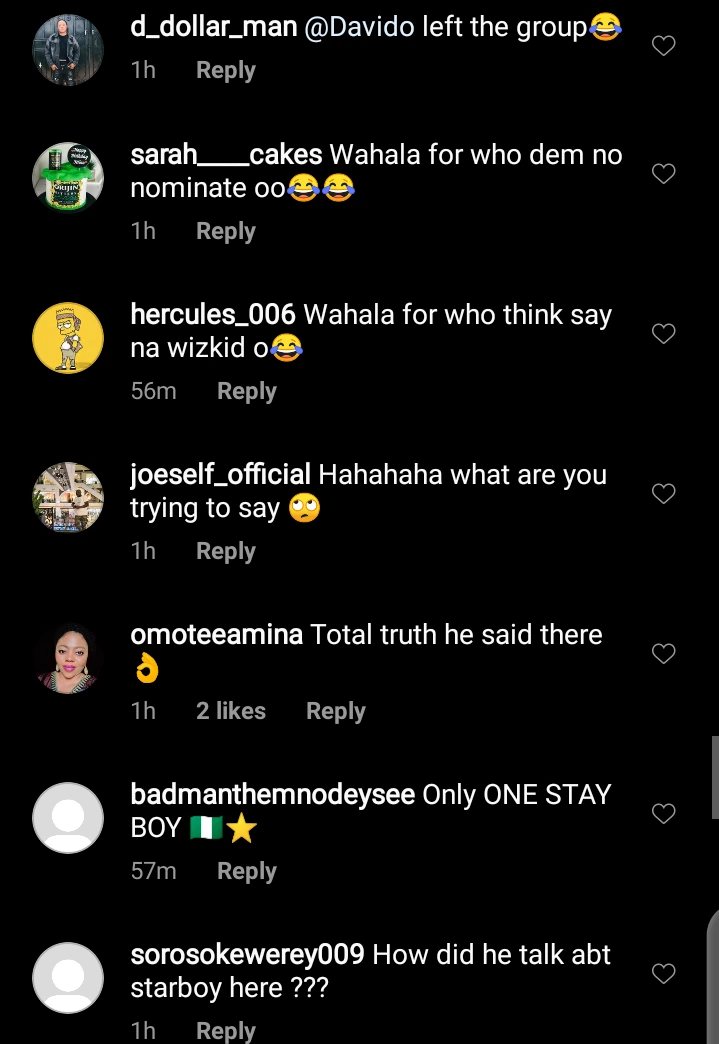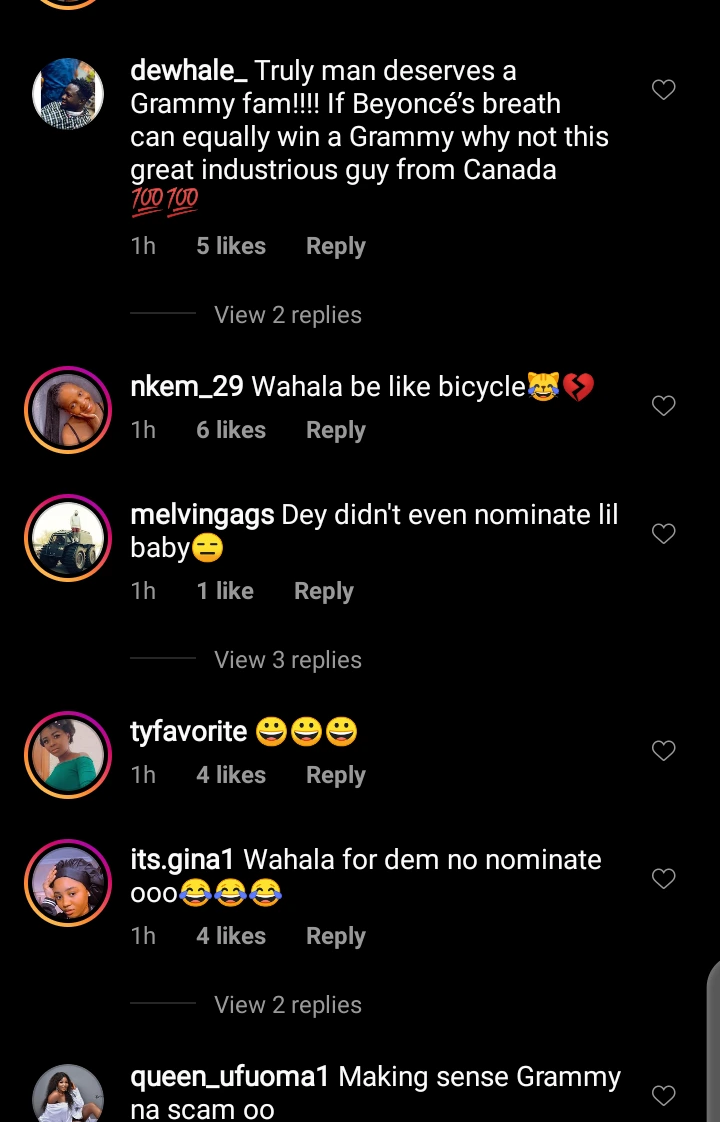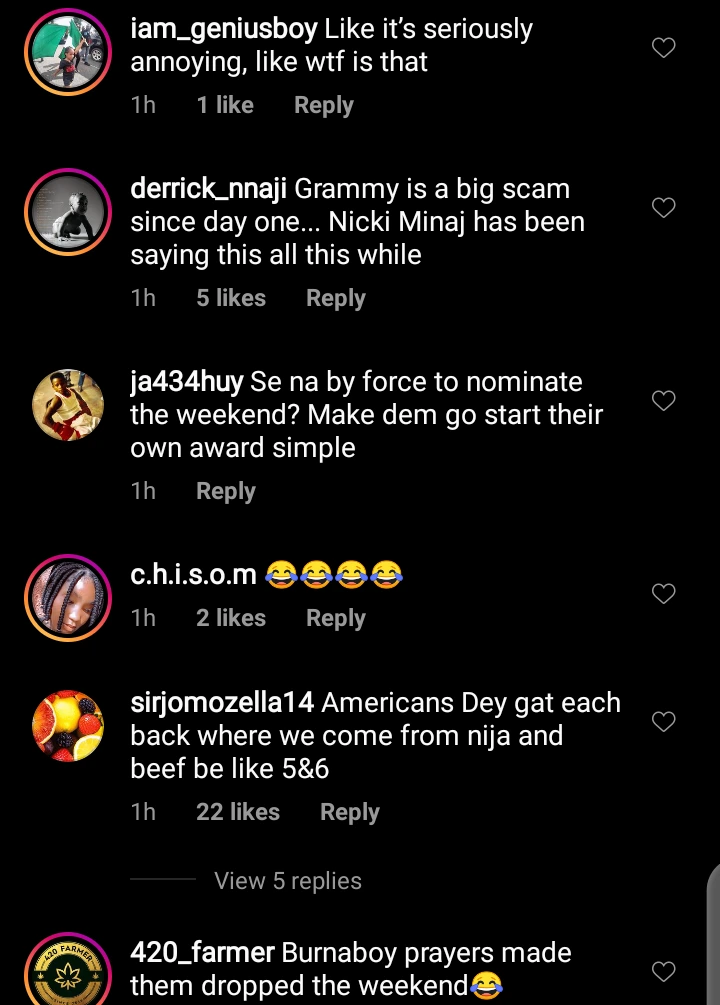 Do you think Grammy is a scam? Why do you think some music are better than those that was nominated?. Comment your view below.