Chelsea have parted ways with N'Goto Kante, Edou Mendy, Mateo Kovacic, Kalidou Koulibaly and Kai Havertz. The Blues are also expected to part ways with Mason Mount, Romelu Lukaku and Cesar Azpilicueta in the near future.
Players like Pierre-Emerick Aubameyang, Christian Pulisic, Callum Hudson-Odoiand Hakim Ziyech are also expected to leave in the summer.
So here is what Chelsea's team would look like without the players expected to depart — and two big issues with squad depth at the Bridge.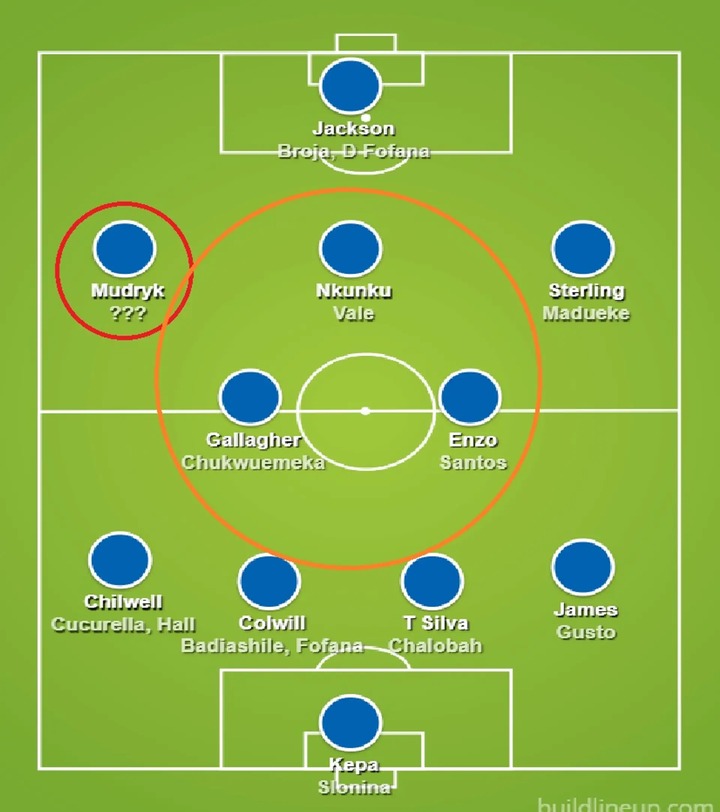 As you can see, Chelsea are pretty well equipped at the back, with plenty of options in defence. Further up the pitch, it's much more complicated.
Firstly, the Blues don't have a proper back-up to Mudryk on the left-hand side. Nkunku and Jackson can play there but they're needed in other positions, while the Ukrainian might still not be reliable enough to be a starter.
Secondly, there are simply not enough players in the midfield with the unconvincing Conor Gallagher as a starter alongside Enzo Fernandez.
Fortunately, Chelsea are tackling the midfield problem, with rumours linking the Blues with moves for Caicedo, Lavia ad Veiga. At the same time, there have been no rumours about Chelsea's interest in a left winger, which begs the question: should Pochettino consider keeping Pulisic or Hudson-Odoi?