Chelsea start their 2020-2021 season away at Brighton Amex Stadium and we will be expecting a tight game as both team fight to begin the season with favourable results.
Team news
Chelsea:
New signing Kai Havertz and Timo Werner are expected to make their competitive debut for Chelsea.
Christian Pulisic is also expected to feature after overcoming a hamstring injury suffered in the FA cup final defeat against Arsenal.
Cesar Azpilicueta is also back from injury.
Hakim Ziyech, Ben Chiwell and Thiago Silva are expected to miss the game because of injury/fitness issue.
Brighton:
Adam Lallana will expect to start after joining the club on a free transfer, with his Liverpool contract expiring.
Jose Izquiedero and 2nd choice goalkeeper Christian Walton are out injured.
Ben White who returned from his impressive loan spell at Leed United is expected to lineup in defense.
Some interesting facts ahead of the game:
* Chelsea have won the league every time they start the season on Monday, 2014-2015 season and 2016-2017 season.
* Chelsea have not lost a league game against Brighton.
* Timo Werner scored 28 league goals for RB Leipzig last season , the 4th highest of any player in Europe top leagues
Like every other football game, Chelsea vs Brighton will be decided by some key clash in the pitch.
With that in mind, we selected 5 key battles that may determine who comes out victorious:
1. Timo Werner vs Lewis Dunk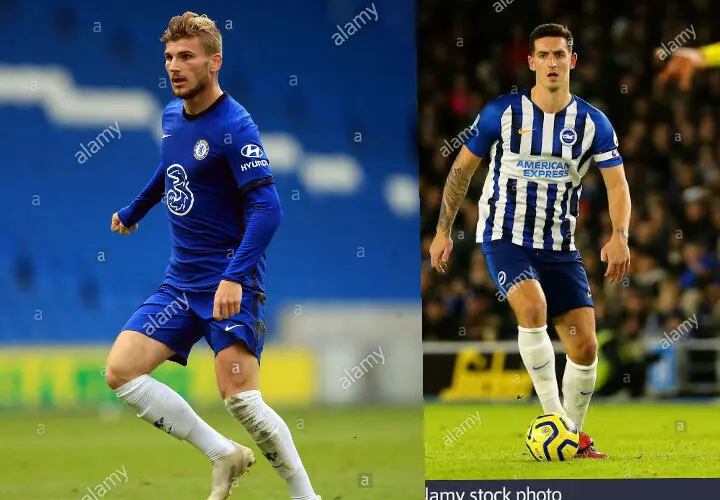 There is going to be an interesting battle between this duo.
Timo Werner had already scored against Brighton in the 1-1 preseason draw. He will be looking to get behind the Brighton defense with his blistering pace.
Brighton captain Lewis Dunk was linked with a £40m move to Chelsea in the early days of the transfer window.
He will be leading the Brighton defense against Chelsea and Brighton hope of getting a result will depend on how well he cope with the pace of Werner.
The result of the game will be influence by whoever come out on top between Werner and Dunk.
I personally think Werner will win this.
2. Adam Lallana vs N'Golo Kante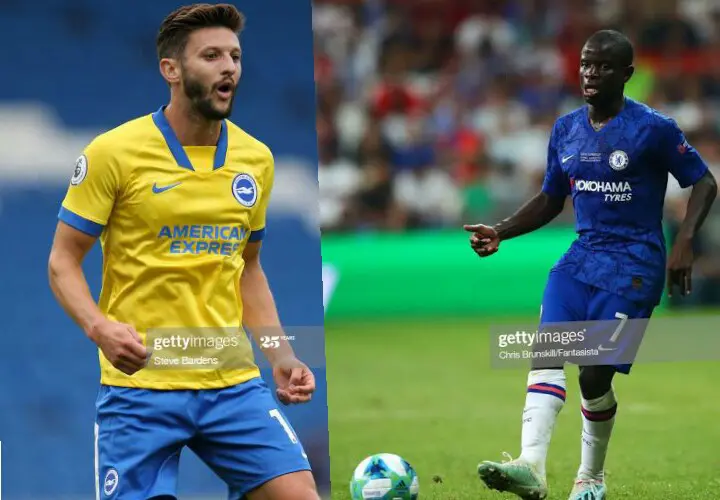 Two different type of midfielders who will lineup in midfield but both will be crucial to Their team style of play.
Kante as a defensive midfielder will be contented to sit back and stop the likes of Lallana from getting passes to Brighton forward.
Lallana will expect to get forward more often.
Using his experience, the former Liverpool midfielder will be expected to help control possession, while looking to play the final passes to forward players.
Lallana is a very intelligent player and I think he will be crucial to Brighton survival hope this season but Kante is expected to come out on top in this game.
3. Alonso vs Brighton forwards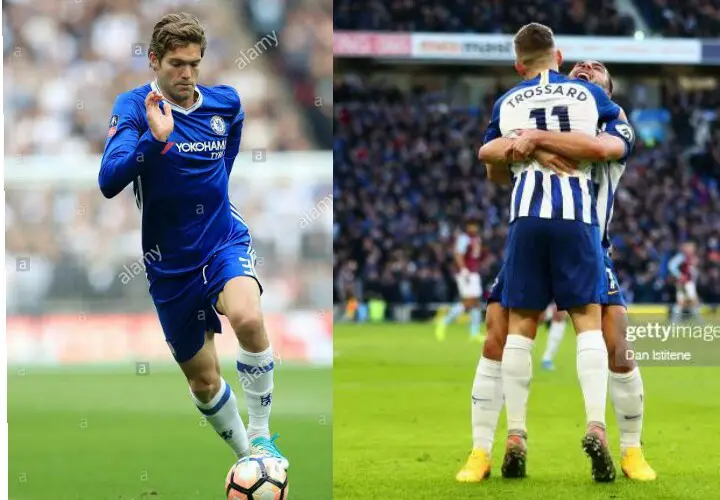 Alonso will be expected to start for Chelsea at leftback with new signing Ben Chiwell missing the game through injury.
Brighton will try to exploit spaces down Chelsea left flank.
Chelsea are expected to leave space behind when they attack, Alonso lack of pace means he will be caught behind on the counter attack.
Alonso is very good on the attack but I expect Brighton to Target his defensive fragility and lack of pace. 
Chelsea will dominate possession from the very first minutes, with Brighton expected to make good use of whatever little possession they get.
4. Neal Maupay vs Chelsea defenders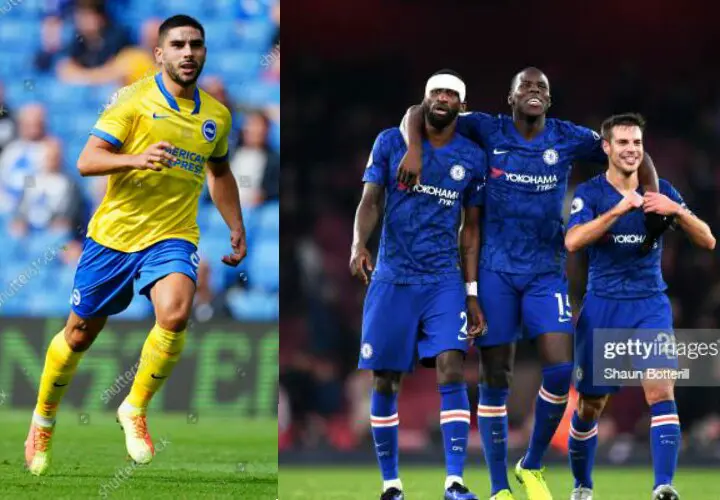 New signing Thiago Silva will not be fit for the game so Chelsea defenses will feature same Players from last season, with Ben Chiwell also injured.
Neal Maupay will be Brighton biggest threat in attack and we expect Chelsea defenses to struggle against his direct style of play.
Chelsea defensive struggle from last season is a serious cause of concern and Maupay will be waiting to take advantage of any mistake.
Brighton will be expected to create few chances. I expect the Chelsea defenses to come out victorious.
5. Kai Havertz vs Brighton defense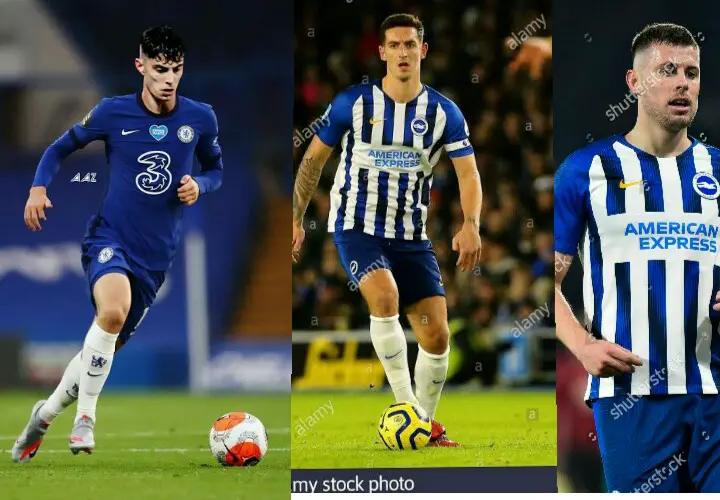 New signing Kai Havertz is expected to start in the Right-wing for Chelsea.
He is expected to pop-up in the striking position all through the game, with Timo Werner always drifting towards the Left-wing.
Brighton defenders should keep a eye on him as he will be trying to hurt them with his pace and superior techniques.
Standing at 6 ft 2 in, Kai Havertz will likely be Chelsea tallest forward against Brighton.
This will be his first game game but Havertz is expected to impress against a modest opposition like Brighton.
My prediction for the game?
Brighton 0-2 Chelsea
Drop your predictions on the comment box.
Remember to follow, like and share.
*Pictures are for illustrative purposes