Thomas Tuchel just arrived at Chelsea about a week ago and there is been so many news already linked with the new Chelsea boss. He was appointed few days after the immediate previous manager of the club, Frank Lampard who was dismissed from the club. His arrival has witnessed the reintroduction of some previously sidelined players like Marcus Alonso, Antonio Rudiger and others. His first two games under the club resulted in an unbeaten results, with a draw in one and a win in the other.
During his first game in charge against Wolverhampton Wanderers, he was spotted in the dugout but the "In Frank Lampard We Trust banner" was still spotted in the stadium. His second game at Stamford Bridge which ended in a win against the in-form Burnley now sees the club removing the banner out of respect for the new head coach, Thomas Tuchel.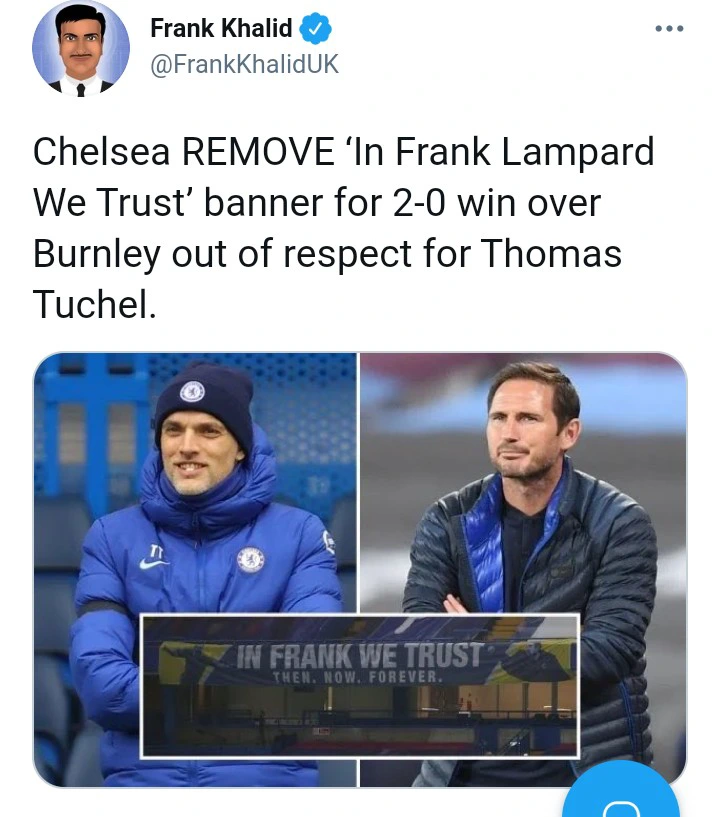 The German international will be looking forward to meeting Tottenham Hotspur on Thursday with a view to continuing the previous brilliant results he already had.