Chelsea's interest in Juventus striker Dusan Vlahovic is today highlighted by Italian newspaper Corriere Dello Sport.
The outlet shows on their front page that the Blues are going after the centre-forward, as the Old Lady don't seem to mind letting him leave.
According to Corriere Dello Sport, Chelsea are 'pressing' for the signing this summer, as they 'push hard' to find a deal with Juventus.
The Bianconeri seem fine with that, because one of their objectives for this summer window is to completely restructure their attack by selling their current strikers and replace them with new pieces.
Regarding Vlahovic, the newspaper mentions that Juventus want €80m to let him go. Even though it's Chelsea who stand out as contenders, the report points out there's the competition from other English clubs, as well as Paris Saint Germain and potentially Real Madrid.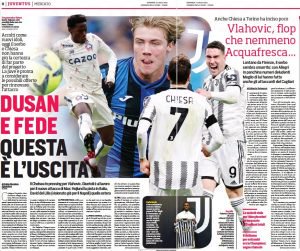 The funny thing is that there's a disappointment about the striker in Turin, as he couldn't show the same form he once had at Fiorentina, and they say the 'difference is too big' since his arrival at the Old Lady.Still, Juventus know Vlahovic's potential and that's why they value him so highly. They won't just give him away, so in case no one pays the €80m fee, they'll just give him another chance in their squad and trust his recovery. That's why Chelsea and others can't hope for big discounts.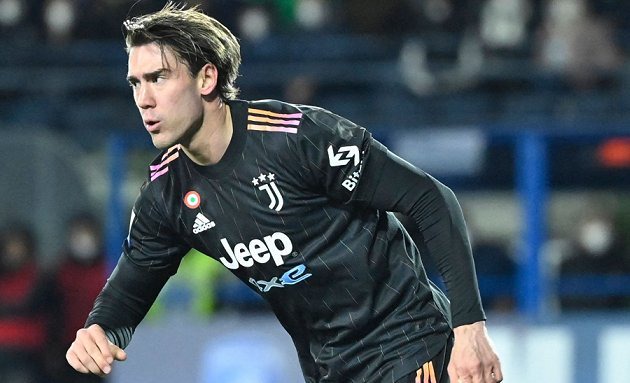 Chelsea are set to launch a bid for Juventus striker Dusan Vlahovic.
Il Corriere dello Sport says Chelsea are seeking a new centre-forward signing and Vlahovic fits the bill.
After the arrival of Christopher Nkunkufrom RB Leipzig, Blues manager Mauricio Pochettino wants a physical presence to play alongside the inside-forward.
Juventus have rejected an initial €60million offer from #Chelsea for striker Dusan Vlahovic.

— CHELSEA ALWAYS (@Tope_Joel2) July 2, 2023
Vlahovic is now their top target and a first offer of €60m will be tabled this week.
Representatives from Juventus' management team are traveling to London, where Vlahovic's negotiations may be on the agenda, among other things