Chelsea have made an offer totalling £85m for Brighton midfielder Moises Caicedo, according to journalist Diego Arcos.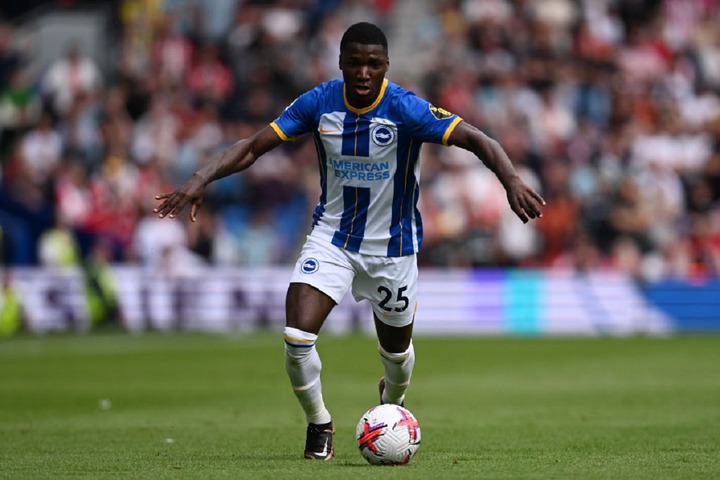 The Blues are believed to have tabled a proposal that includes £75m upfront, and another £10m in add-ons, with Arcos saying that negotiations have got to a point where the two sides are discussing how the money will be paid in installments:
No source in Europe has corroborated Arcos's story so far but he is a respected reporter in Ecuador, Caicedo's home country, so there is nothing to suggest that his claims are inaccurate.
Chelsea are favourites for Caicedo's signature
Reports in the German media have said that Bayern Munich have withdrawn their interest in the 21-year-old, after finding out that the player has his heart set on a move to Stamford Bridge.
The likes of Arsenal, Manchester United and Liverpool have also stepped away from a deal for Caicedo, leaving the path clear for the Blues to secure the midfielder's services.
A highly rated player who could be a perfect foil for Fernandez
Chelsea have been focused on finding a holding midfield player who could allow Enzo Fernandez to play further forward, and Caicedo looks like the ideal candidate. After Brighton played Aston Villa back in November, Sky Sports pundit Jamie Redknapp praised the Ecuadorian international for his tackling ability:
"He's a brilliant tackler, the timing has to be spot on with the modern game. You get it wrong, you get booked, you're on a knife edge for the rest of the game. But he makes tackling look so easy. I remember Scott Parker was a magnificent tackler, used to do this very well."
If Arcos's information turns out to be accurate, it seems Caicedo could be close to making the switch to London, but we shall see how this transfer story develops.