Over the years, the game of football has evolved from the usual kick-about look alike as it has improved technically, tactically and in terms of pace. The pace is being talked here as players like Kyle walker, Gareth Bale and Theo Walcott has shown over the years that it could be a plus to your game.
Chelsea defender Kourt Zouma has now revealed the fastest players at Chelsea. He did this after being quizzed in a recent interview.He was asked if he think Timo Werner is the fastest Player at Chelsea. Zouma says 'yeah, but there's a competition. There's him, there's Fikayo Tomori. He's very fast too. Tammy says he's always the fastest but I don't believe that. I'll never say him. Maybe Toni Rudiger. He's very fast too. So between these three, there's a competition
I would say.
'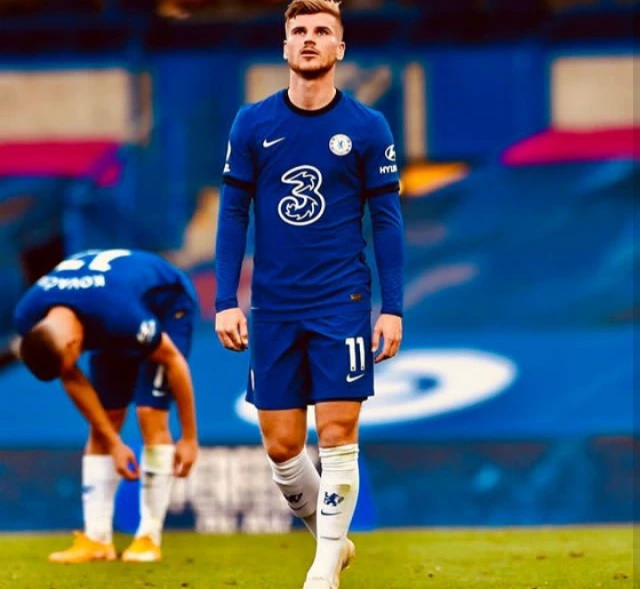 Zouma was then asked where he thinks he ranks on the list. He says 'I'm quite fast though, but not as fast as them, for sure but I'm quite fast.
Kurt Zouma has been part of Frank Lampard's defence in the Premier League season so far, even scoring a goal in the opening match at Brighton, and experience he says he wishes to enjoy more often.
The big centre-back recognises the increased competition for places the availability of Thiago Silva now brings, but ahead of our next league outing today at West Brom, Zouma welcomes the strengthening of the squad as the Blues aim high in 2020/21.
'We have been trying to help the new players feel well very quickly,' he says.
'All the guys have been working very hard so the competition is there so anyone who deserves to play will play and we are going to do great.
'We have a great team and more players came in with great qualities and we want to reach the top.
'We have the quality for that but we know it is not going to be easy, the other teams are also good. The league is very tough, but of course we want to do better than last year and win some trophies.'
His own experience of playing under Lampard is one he describes as beneficial.
'He has been a player here so he knows the kind of feeling of the player, he knows how to talk to us with great advice and for myself, he gives me the confidence, just helped to get it back and I try to do my best every time he puts me in.
'He has been a legend here so he wants to defend the badge, he loves Chelsea and he wants to play attractive football too which is a bit different than before. He wants to attack a lot, press higher, which is good for us.'
That style of football requires a high level of energy in the team, something Lampard has noted is a work in progress given the short break between the seasons, but Zouma hopes the squad is reaching its peak.
'Fitness is very important,' he says. 'It is part of how you feel on the pitch and it dictates your game without the ball, how you press, how you can defend as a team, as a unit. Fitness is very important and we are working hard on it. We had quite a difficult time with the holidays and with the quarantined players, but now everyone is back in so hopefully the manager can choose his team and we can move forward.'