Chelsea find themselves in a precarious situation at half-time, trailing by a goal against relegation-threatened Nottingham Forest on their home turf. As the Blues strive to overturn the deficit, there have been a few players who have struggled to make a positive impact on the match. In this article, we will focus on the performances of the worst players in the first half.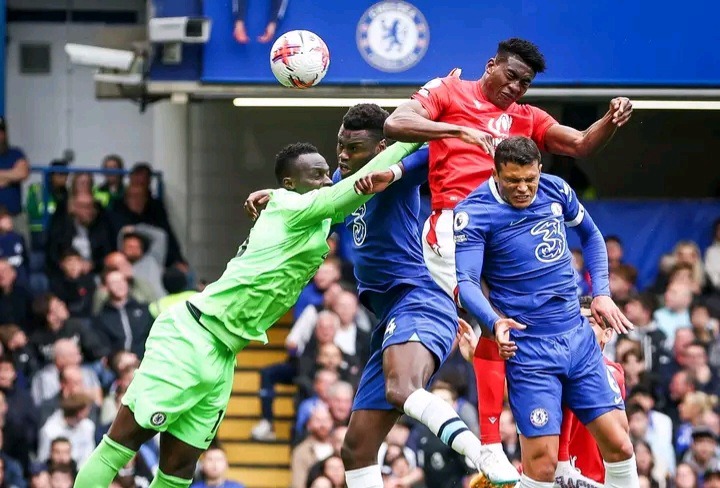 Edouard Mendy, who returned to the starting lineup after recovering from injury, had a disappointing outing in between the sticks for the Blues. His performance was far from his usual standards, and it was his mistake that led to Nottingham Forest finding the back of the net in the first half. Mendy failed to carry out his goalkeeping duties effectively, leaving Chelsea vulnerable and conceding an avoidable goal.
In the attacking department, Noni Madueke and Raheem Sterling have both been unable to influence the game positively for Chelsea in the first half. Despite their reputations as dynamic and creative players, they have failed to create any notable chances for the Blues.
Defensively, the center-back duo of Thiago Silva and Badiashile have struggled to contain Nottingham Forest's attacking threats. Their performances have been subpar, as evidenced by their inability to prevent Taiwo Awoniyi from getting in between them to score with a header. The lapses in concentration and positioning have raised questions about their defensive capabilities