Everyone in Nigeria is most certainly aware of the topic End SARS that has been trending for a few days now.
The Special Anti-Robbery Squad (SARS) was originally formed to protect citizens against criminals but now it's hard to tell the difference between the officials and criminals because as many has reported they have been profiling, extorting and harassing regular citizens whose only crime is being well dressed or owning expensive gadgets. Which makes one wonder if it is a crime to own technology.
I met again with the IGP tonight. Our determination to reform the police should never be in doubt. I am being briefed regularly on the reform efforts ongoing to end police brutality and unethical conduct, and ensure that the Police are fully accountable to the people. pic.twitter.com/yoLoZt7Et9

— Muhammadu Buhari (@MBuhari) October 9, 2020
Celebs, influencers as well as well meaning citizens have been protesting making the movement gained so much attention that even that some international celebrities are becoming aware of it and posting about it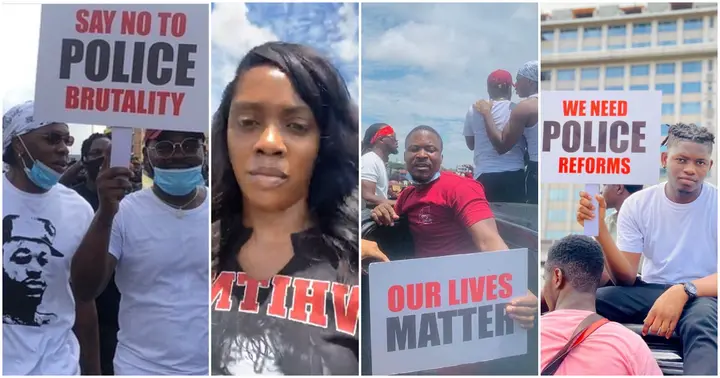 Including Cardi B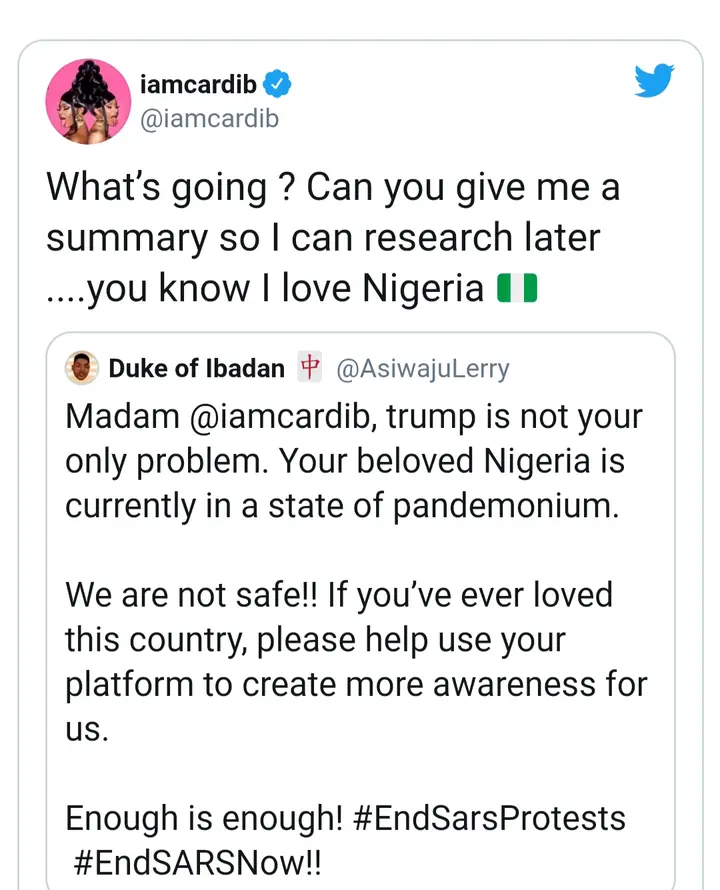 Chance the Rapper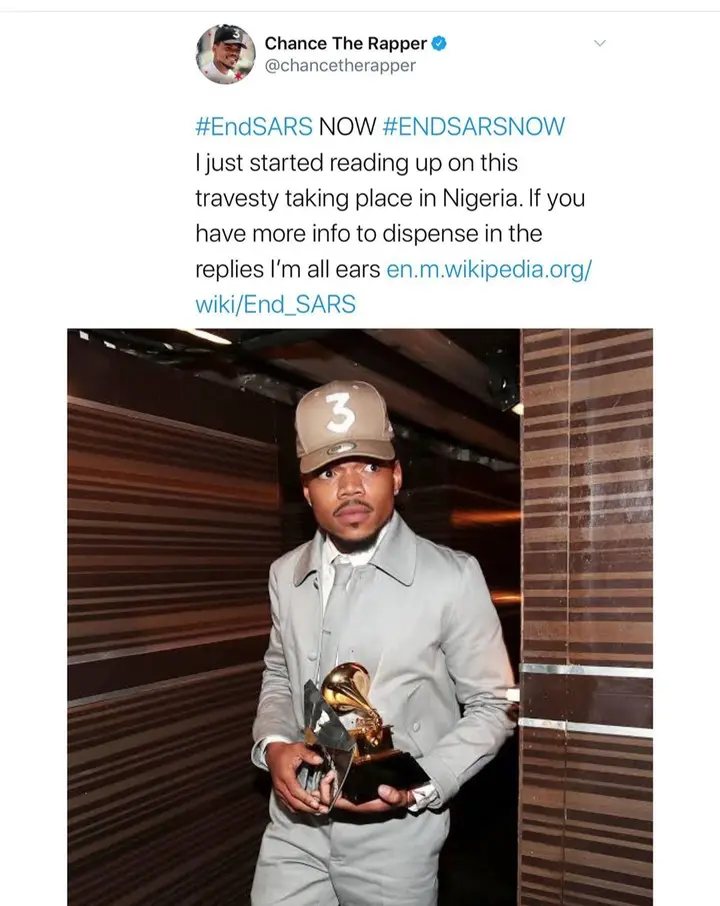 BLM supporter and top actor John Boyega
And even American based media outlet-The shade room
In light of this development, The President M. Buhari has finally spoken up addressing the nation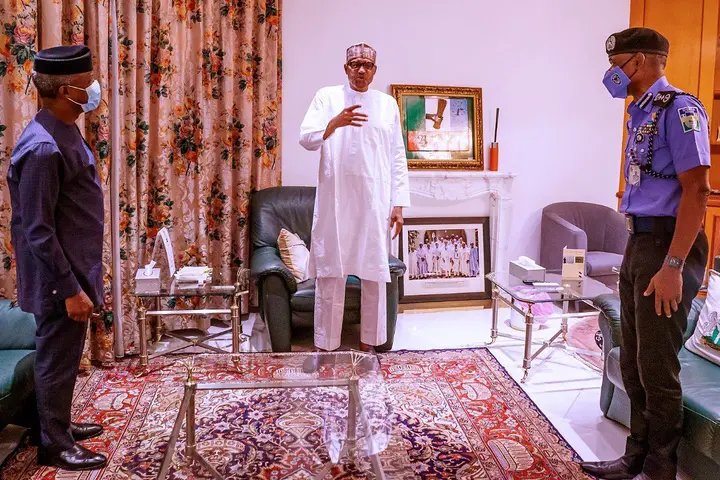 Taking to his official Instagram account he dropped a statement asking for patience and calm from Nigerians while saying majority of the police are committed to doing a good job and "We will continue to support them as they do so"
Below is a screenshot of his message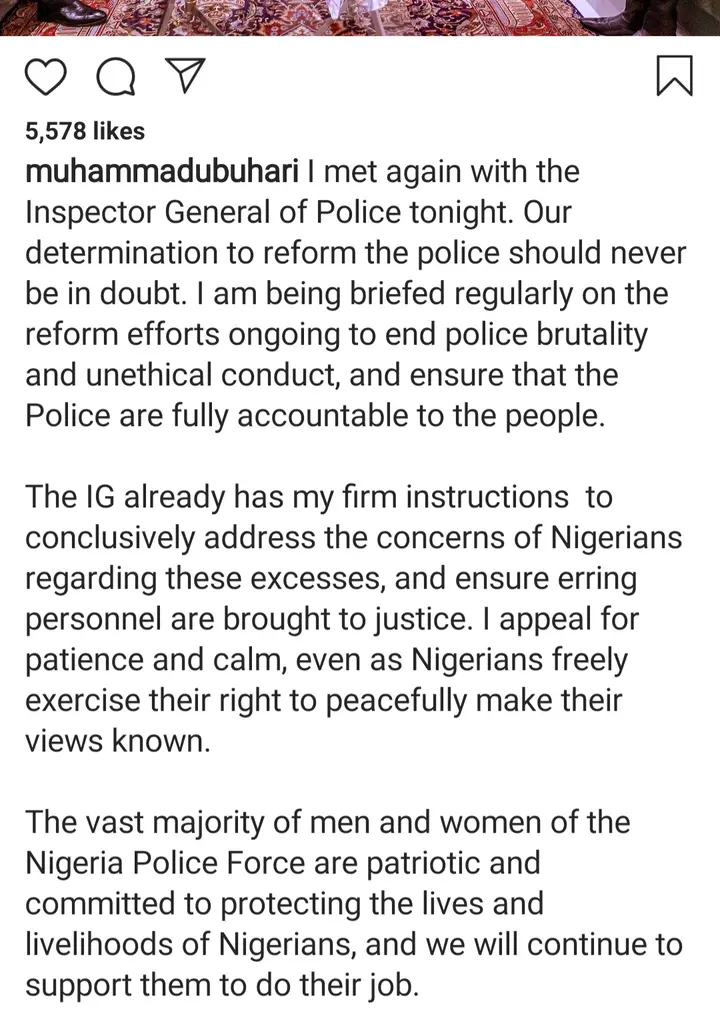 What are your thoughts on this?
Is this the kind of response the country needs right now?
Will this be enough to quell the protests?
Do you think the government should listen to the people and actually end SARS instead of looking for a way around the situation or do you think the people should proceed with the next hashtag for Buhari to resign