The long awaited Npower list is out, npower has release over 1.5 million names of successful candidates that apply for the job
Below are the guidelines to check if you are among the successful candidates for the npower phase two program.
1. Log in to this npower website portal https://npower-fmhds-gov-ng.web.app, after the site opens.
You will be ask to enter your email address and phone number you use during your registration, they are two column provided one for email address and the other for your phone number.
3. Enter your email address on the first column and your phone number on the second column
4 click on check for successful candidates, after that wait for some seconds while the system loads your request.
5 after that if you are successful the system will indicate, and if you are not successful the system will still indicate.
Below is the screen shot of the website portal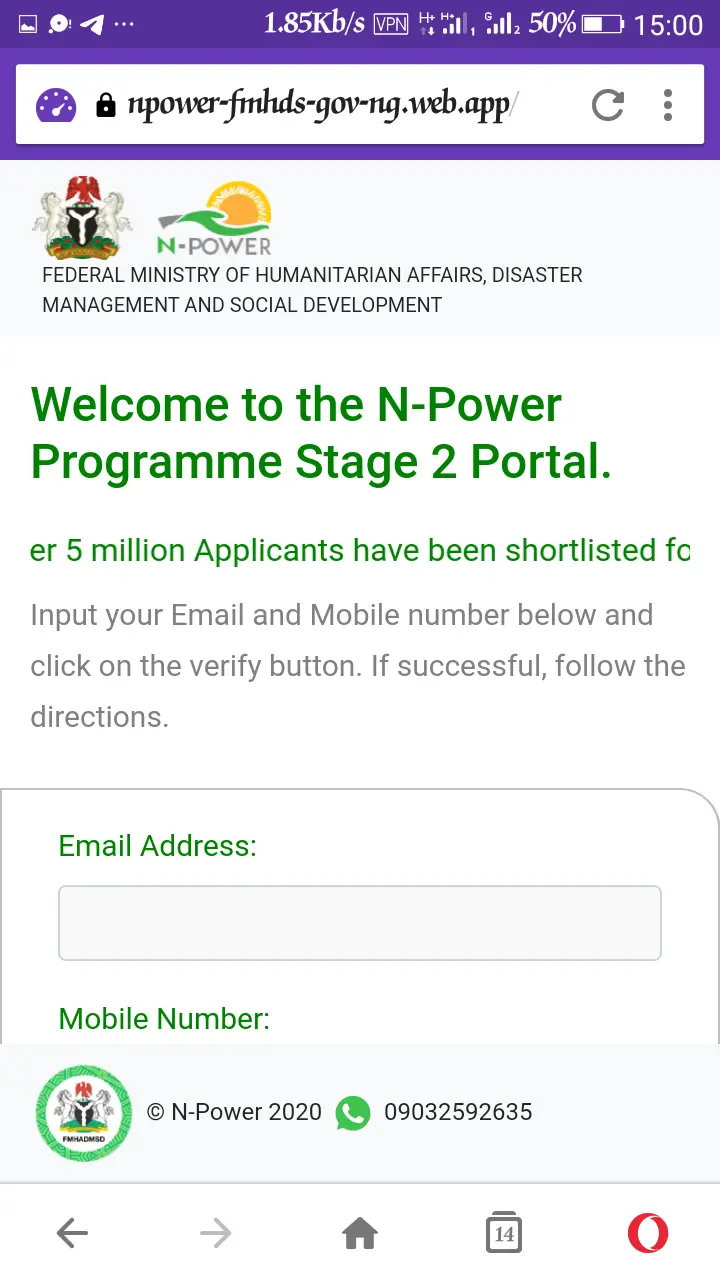 That is all I pray you all that apply be among the successful candidates,