BREAKING: Donald Trump Donates His Salary To The Department Of Health To Help Fight Coronavirus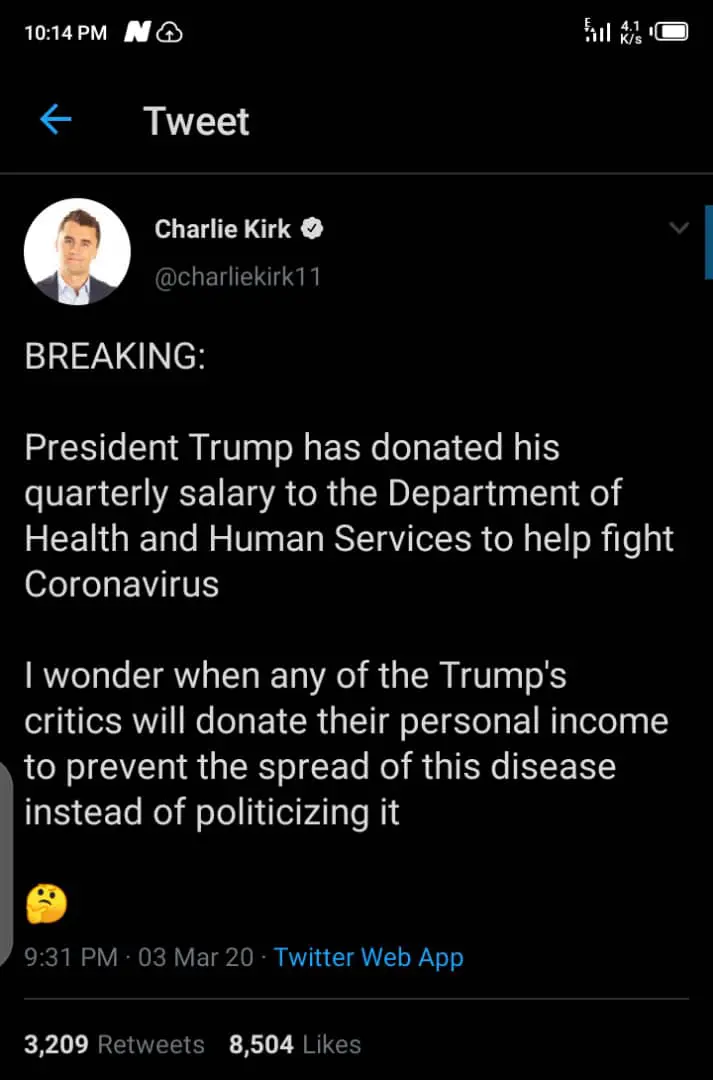 Donald Trump runs American without being paid for it and still gets criticized. He does it for the love for this country.
This is a great step and attempt on the part of the US President has he has positively shown to be a great leader who has the interest of his people at heart.
It was earlier reported that the deadly disease hits the state and has since killed about six people. Trump earlier said that the case of Coronavirus would soon end as he has contributed quarter of his Salary to help curb the menace in other for his people to live a healthy life.