Big Brother Naija TV reality show is still ongoing, the housemates are enjoying themselves.
There are nine housemates remaining out of the twenty housemates that came on the First day of the show. Out of the nine housemates four have been selected this Sunday for eviction ( tomorrow). These housemates are Ozo, Kiddwaya, Prince, and Dorathy. Who leaves and who stays are the power of the viewers who must have voted for their favorite housemate out of the four selected housemates.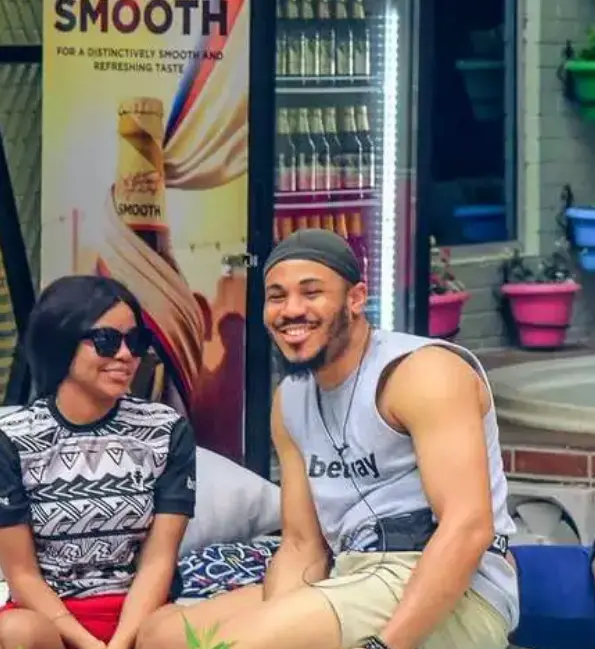 On Friday, one of the housemates known as Nengi was asked to pick between these two options, this could determine how her stay in the house will look like in days to come.
These options were:
1. If she will like to stay in the Big Brother House till the end of the show. Or
2. If she has come to find a life partner while in the house.
Remember picking option one might hurt the feelings of Ozo who seems to be desperately in love with her (Nengi)
What if she considers Ozo and pick the second option, it will hinder her the chance of winning the big prize.
Nengi who was wise in her decision decided to follow her mind instead of going with the number one reason which has brought her into the house.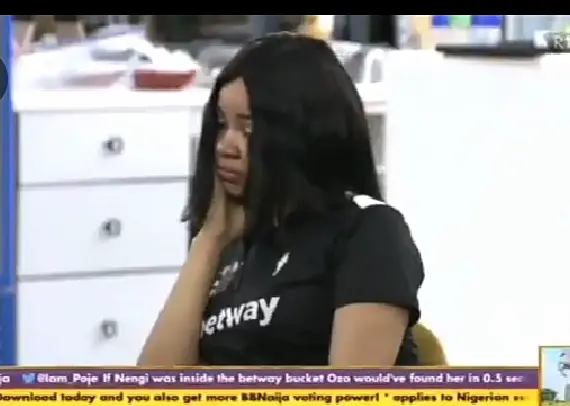 Nengi responded by saying that she didn't come here to look for a life partner and that she's not ready for marriage, this implies that option two is totally out of her mind.
since she isn't ready for marriage, she said she will like to stay till the very end of the show.
After all those declarations, see what nengi was caught doing.
It was yet another day after last night party, camera caught the moment When Nengi left early morning hours to check on Kiddwaya.
See photos for prove
The moment Left her bed, before other housemates even wake up
And that Ozo on black top sleeping behind her.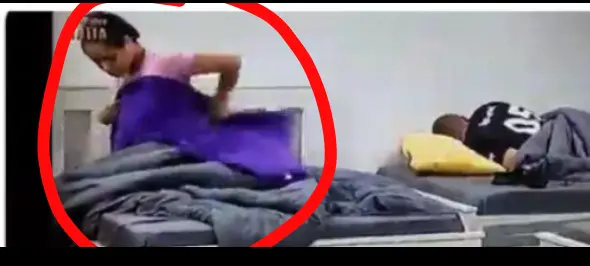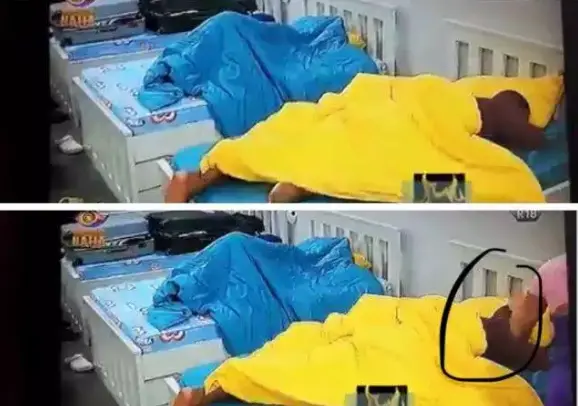 That's the arrow pointing at Nengi, with her hands on Kiddwaya's face.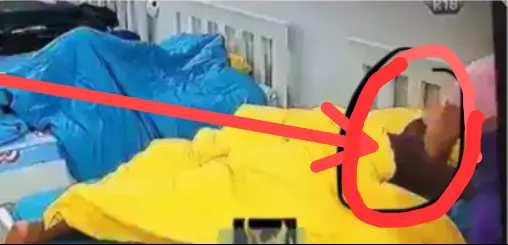 What do you think Nengi really want from Kiddwaya.
See how fans reacted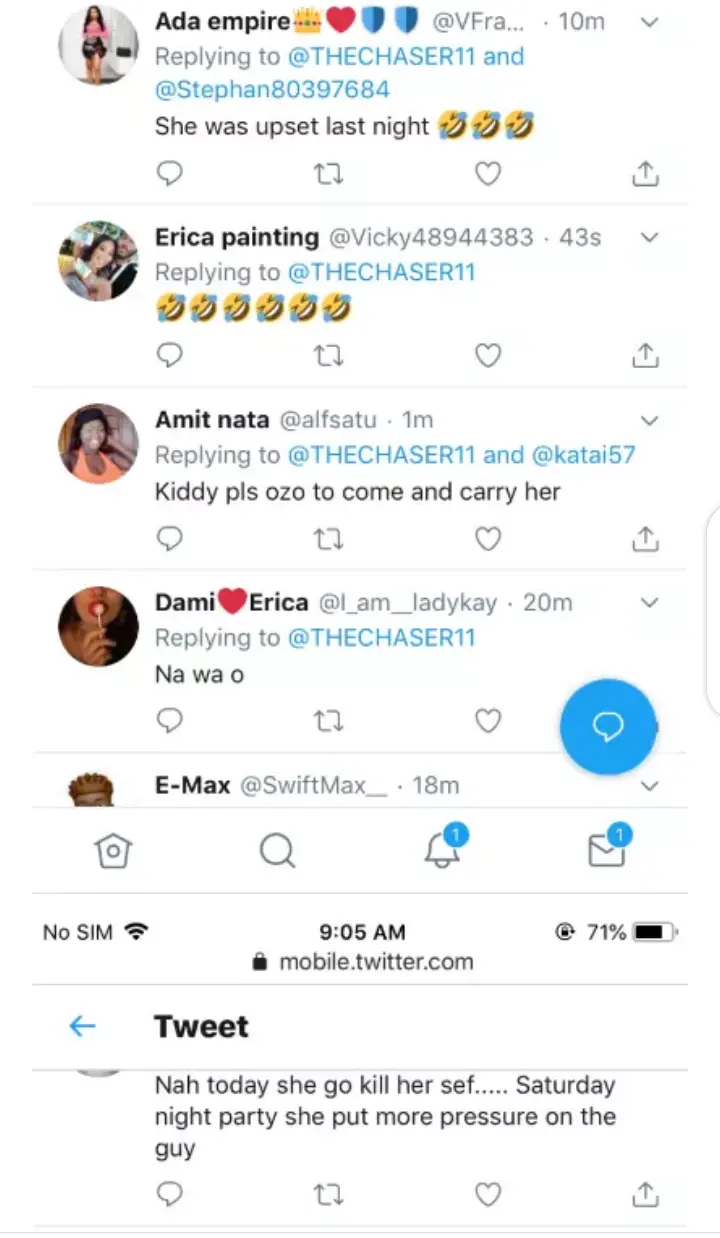 G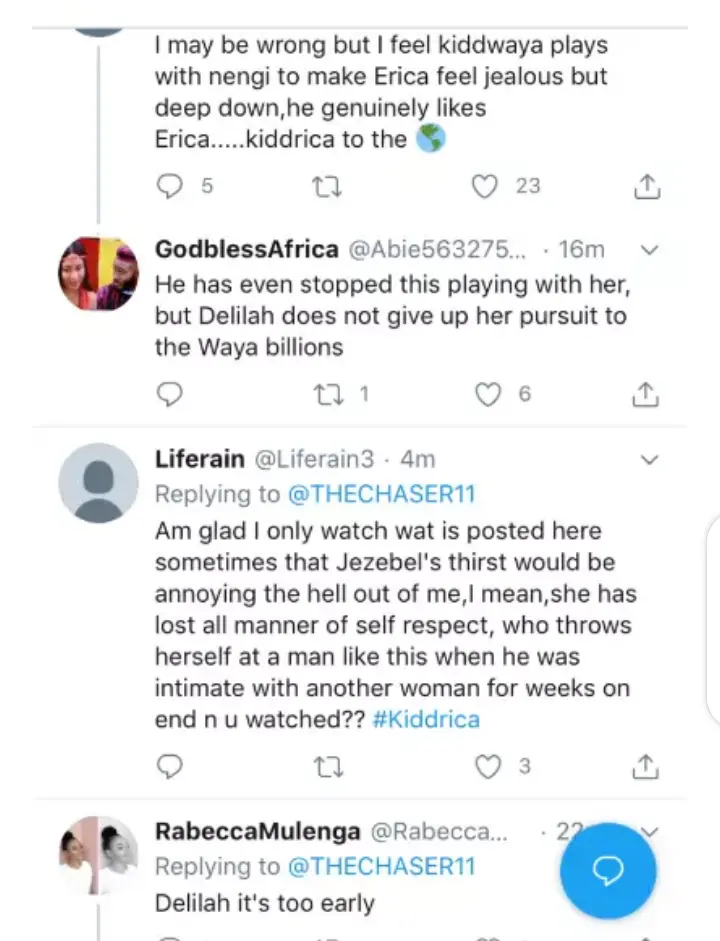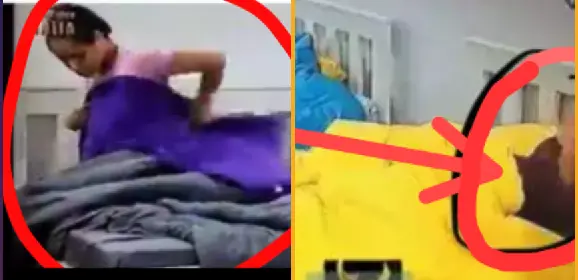 @Gladys "the girl Nengi is a crafty fellow, people said she doesn't want kid if not she would have taken him from Erica so what's she doing now, acting as if ozo doesn't exist. She is doing so, cuz she wants to take over the kid from Erica. abi, that is a snake under the green grass."
@£Gues "I said it this girl is a snake, gold diggers and a potential husband snatcher. If I were Kiddwaya I will continue to avoid her. She is insensitive to someone's predicament. Ozo does not need this kind of a girl I pray he comes to his senses. I must comment that guy called Kiddwaya he has a heart of gold."
@agee "Kiddwaya I believe in God and the power of God. He has never failed me nor leave me. And I take authority from the power of the Lord to anoint Kiddwaya from the crown of his head to the sole of his feet no weapon formed against Kiddwaya in bbnaija 2020 shall prosper and nothing planned against him shall prevail in Jesus mighty name Amen"
@Emmaneullachi "u people should leave nengi when kids will be gone after her nobody will immediately she plays with Kidd , she is this, she is that, is bcoz two of them are good together that's u people notice them if dance or play with laycon nobody will talk but if so Kidd the whole world will talk. what're all these. Am not a nengi fan but this is too much."
What do think about Nengi's decision to stay in the house?
Drop your comment in the comments section below.