Chelsea captain Cesar Azpilicueta has named Eden Hazard as the former teammate he has missed the most as he spoke about their close relationship during a question-and-answer session on YouTube.
It has been more than a year since the 29-year-old left Stamford Bridge to pursue his dream at Real Madrid.
His departure practically marked a new era for the Blues, with young players such as Christian Pulisic, Mason Mount, Kai Havertz and Timo Werner coming in to succeed him and the likes of Willian and Pedro Rodriguez.
Only a few players from the Premier League title-winning Chelsea side remain in the squad, including Azpilicueta who has become a senior member of the dressing room.
Interestingly, when asked to pick one former Chelsea player he's missed the most, Azpilicueta chose his best mate Hazard.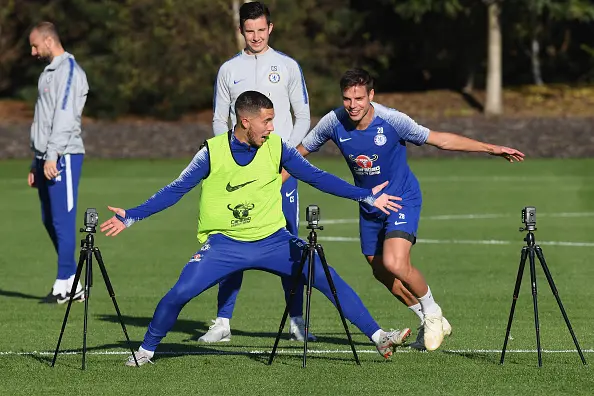 He told Chelsea reporter Lee Parker: "I've been really lucky to play with top professionals and top men who have won everything.
"When I first sat down in the [Chelsea] dressing room, I looked around and thought 'wow'. I had to make the most of it and I learned a lot.
"Obviously one [former Chelsea player] I had a [closer] relationship with was Eden Hazard because we were more or less the same age.
"We also lived really close to each other, we had our kids in the same school and the same class.
"It [was] a different kind of relationship but, in terms of football, I couldn't complain [about Hazard]."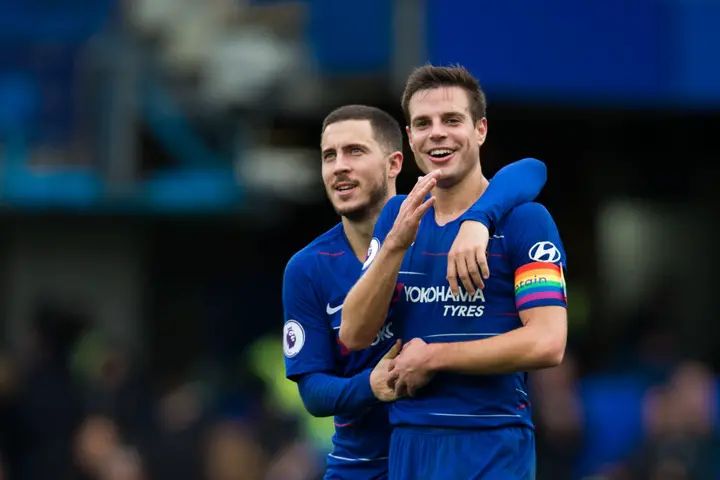 Despite his stardom, the four-time Chelsea player of the year is just a normal man outside the pitch, Azpilicueta added.
"He was very quiet, a family man.
"He would ring your doorbell to play and ride a bike."
It sounds like the Eden Hazard we know – and miss.