Arsenal's lackluster performance continues when they suffered a huge defeat by Premier League Champions Man City on Saturday afternoon. Goals from Ilkay Gundogan, Ferran Torres's brace, Gabriel Jesus, and Rodri gives the champions a powerful victory over Arsenal.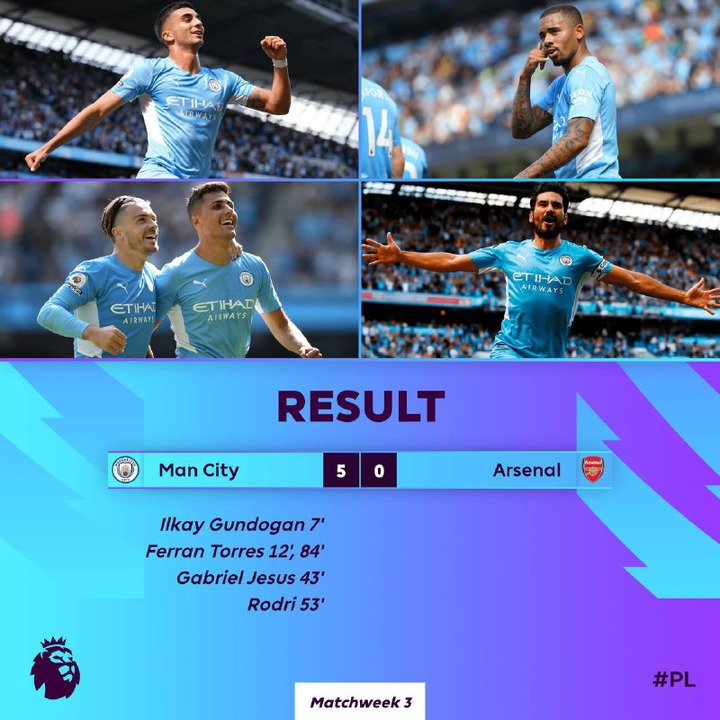 The 3 things that happened
1. Angry Fans Leave Stadium
Some Arsenal fans were seen leaving the Etihad Stadium after the third goal scored by Gabriel J. The humiliation was unbearable for the visiting fans who have suffered disappointment and heartbreaks through Arsenal's recently poor performance this season.
2. Arteta Out.
Angry Arsenal fans have expressed their anger once again by the use of the #artetaout hashtag on social media. Someone said, "Arsenal, I've had enough Arteta out! I'm sick of it, Arsenal ladies can comfortably beat this Arsenal team". Arteta who has been given 5 games to turn things around for Arsenal may lose his job earlier than expected.
10 years ago, Arsenal were defeated 8-2 by Man United, and today it's another poor display without any hope of improvement from the team. Following Arsenal's shabby start of the season, and Man City win 5-0 at Etihad, Mikel Arteta was left scratching his head at the dugout.
Arteta has been given cash to spend and talented players to work with, the manager's weaknesses thus far have provoked many Arsenal fans to call for another fresh beginning.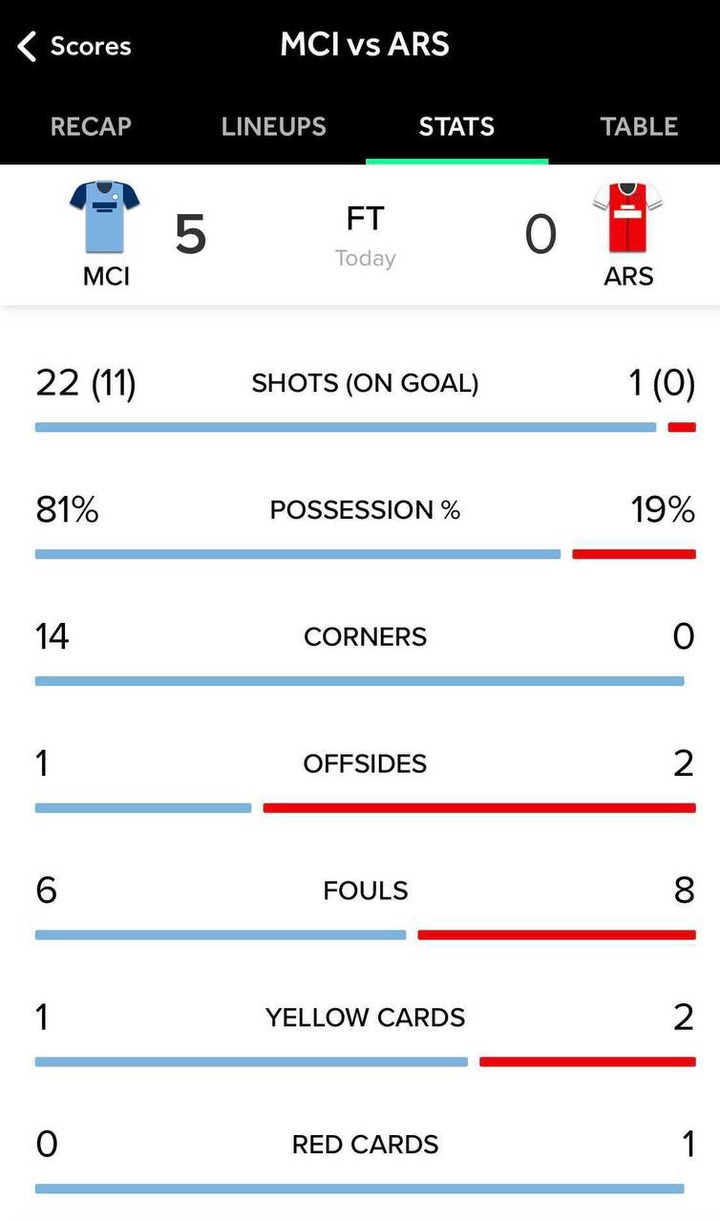 3. Arsenal fans Celebrate Man City goal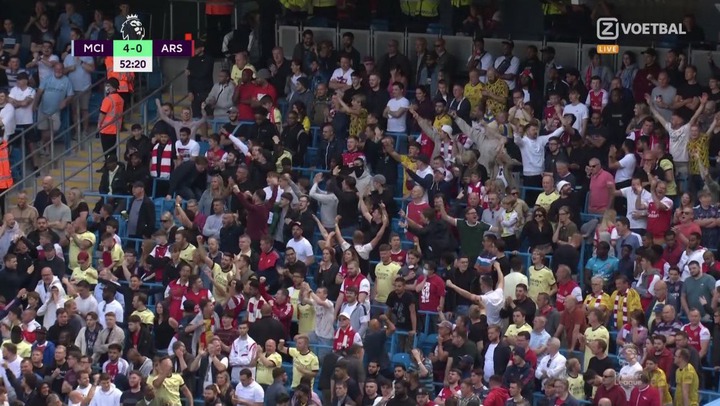 When Man City scored the fourth goal in the second half, some Arsenal fans that waited were seen celebrating the goal scored by Rodri. The Spanish International scored from a long from assisted by Ferran Torres.
Arsenal will now play against Norwich City at Emirate Stadium on September 11. The match will be coming up after the International break and Arteta and his men should have put themselves together before that day.