The end of era of two greatest football icon is almost near, Cristiano Ronaldo is currently 35 years old and is almost close to beating Pele record as the player with the most career goals. He only needs to score 19 goals to equal Pele record.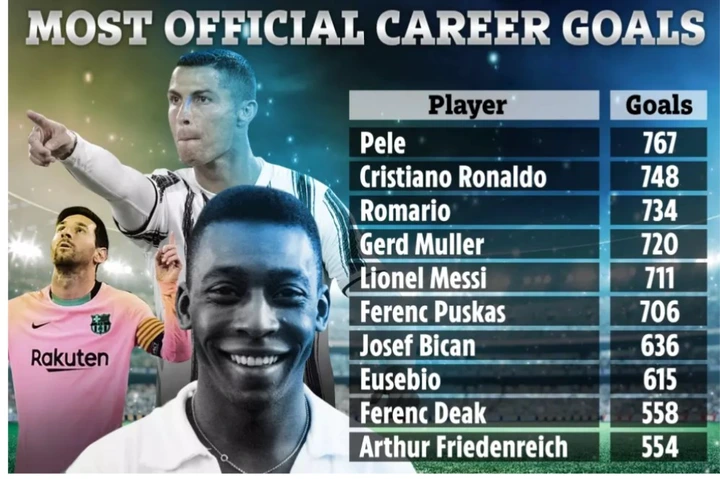 Lionel messi is not far behind as he needs 39 goals to equal Ronaldo record. But the truth is that Lionel messi wouldn't score more Career goals Than Cristiano Ronaldo before he retires and these are three reasons why.
1. He has been struggling with finding his feet. Recently messi have not been scoring goals and this is because he is yet to overcome the transfer saga and the betrayal of Barcelona.
2. Cristiano ronaldo have been scoring goals and showing that he has only gotten better during his old age. He might be two Yeats than Messi, but he would still add more goals to his name and make it difficult for the struggling messi to catch up.
3. Cristiano Ronaldo national team have been on scintillating form, they are far better than the argentine team. Besides this is also helping ronaldo to score more goals in international level and extend his lead on messi.