The 2020/2021 Premier League season has been full of controversies and dramas. One of such came into light during the Manchester United versus Chelsea clash, in matchweek 6 that ended in a goalless draw.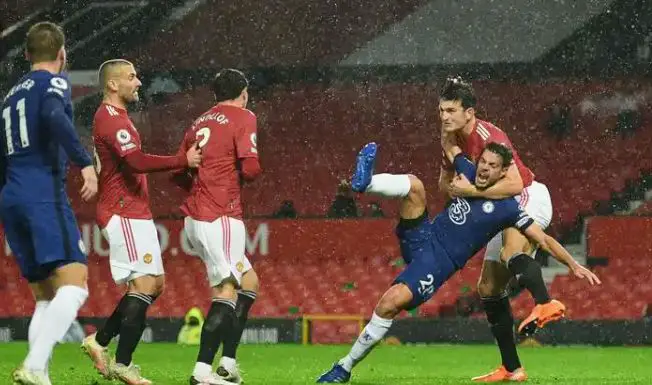 In the heights of the match, Harry Maguire bizarrely grabbed Chelsea's defender, Cesar Aziplicueta whilst defending a ball whipped into the Red Devils defence.
On a mere glance, it was a penalty but Video Assistant Referee in its wisdom looked away and did not award a spot kick.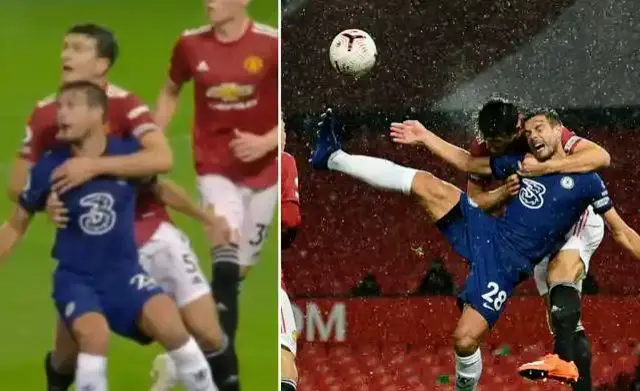 Did the VAR got the call right, or was it another case of VAR showing inconsistency to the obvious rule of the game?
Herein are three incidents, to put you into clearer perspective on why VAR should have awarded Chelsea, a penalty for Harry Maguire's grab on Azplicueta.
Sergio Busquest Did Something Similar And Paid For It
In the 2019/2020 La Liga season, which saw Barcelona square off against Real Sociedad, had a controversial event similar to the Manchester United versus Chelsea match.
The teams were expecting a corner and Sergio Busquest, pulled and slightly grabbed one of Real Sociedad player.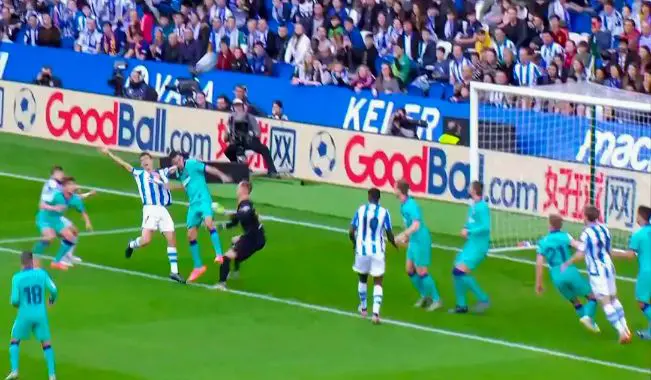 Without blinking an eye, a penalty was awarded and Real Sociedad comfortably took the lead.
What that incident implies is that as long as there is a deliberate infringement, or reckless prevention of a goal scoring chance in the 18 yards area, a penalty should be awarded.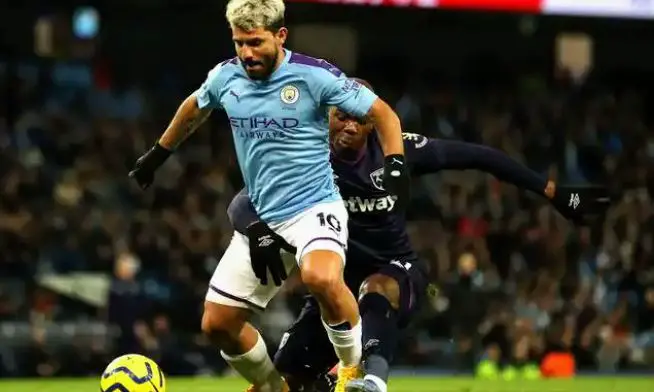 Many of such cases have often been awarded as penalties in world football, and Premier League.
As Long As There Is A Slight Infringement A Penalty Is Often Given
In a 2019/2020 season fixture, between Arsenal and Liverpool, had an incident that necessitated VAR should have awarded Chelsea, a penalty for Harry Maguire's grab in the 18 yard area.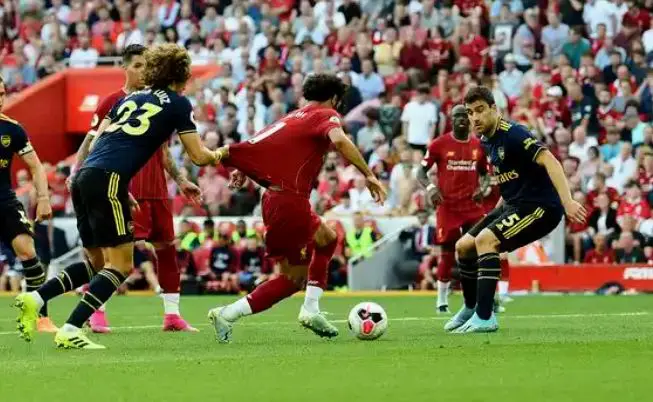 In the Liverpool versus Arsenal match, the Reds got an instant penalty when David Luiz, was shown to have apparently tugged the shirt of Mohammed Salah, whilst in motion and it deliberately impeded the goal scoring opportunity for the Egyptian.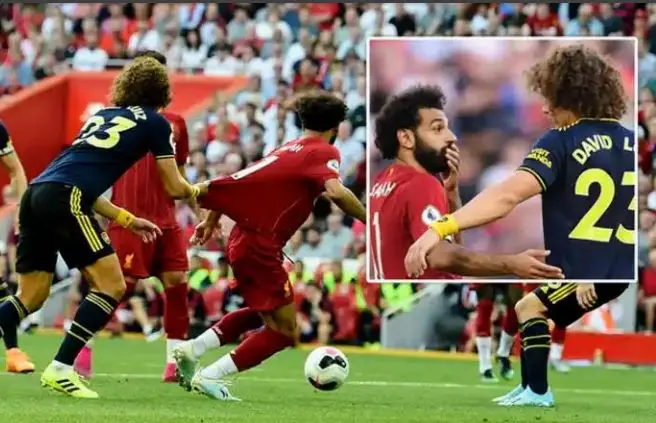 It was obviously a good call and makes one wonder why VAR did not do the same when Harry Maguire, did not only impede and prevent Azplicueta from scoring an header, but put the Spanish international at risk of suffering a serious injury at impact.

Manchester City Got A Simple Penalty After A Defender Was Brought Down
Maybe, it was a case of the referee not feeling certain or confident in the seriousness of Harry Maguire's grab on Azplicueta, which was almost a chokehold that saw Manchester United escape a penalty.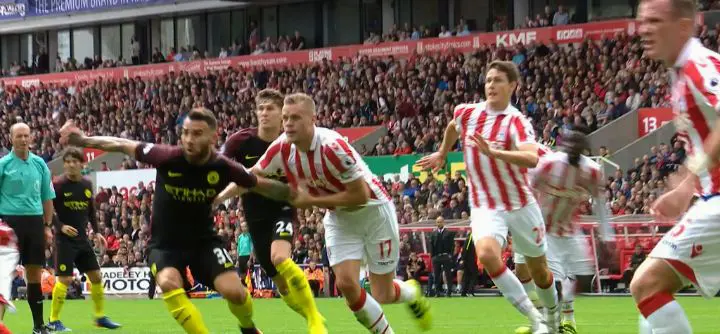 Yet, in the 2016/2017 season, Manchester City were facing a Stoke City side and got an instant penalty when Otamendi, was brought down by Ryan Shawcross whilst expecting a corner kick.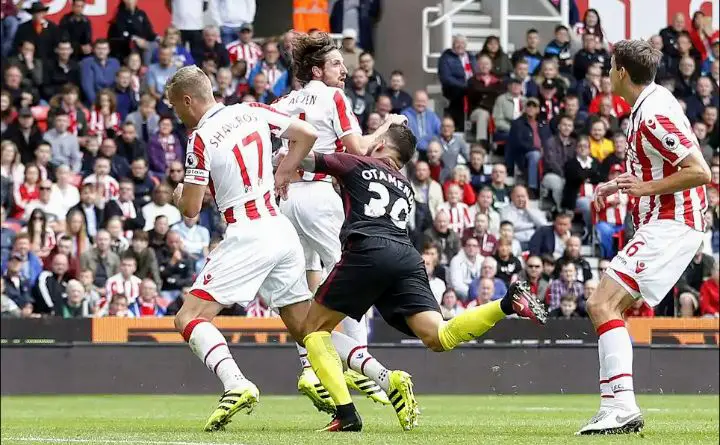 Of course, Sergio Aguero wasted no time in convincingly dispatching the spot kick.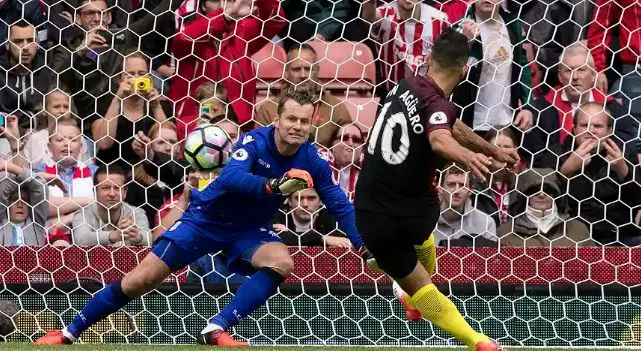 Careful study of these incidents raises up question of if VAR, made the right call by not awarding Chelsea, a penalty against Manchester United?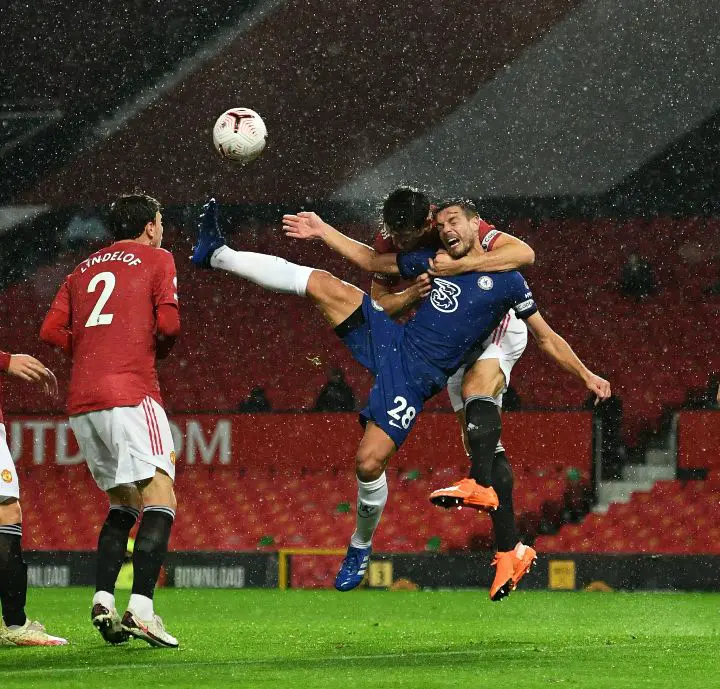 Did VAR concluded that it was a 50-50 challenge, and needed no reason for it to be doubly checked?