Twenty one (21) Countries from Africa have allegedly declared their supports for the Republic of Biafra, PARADISE NEWS learnt.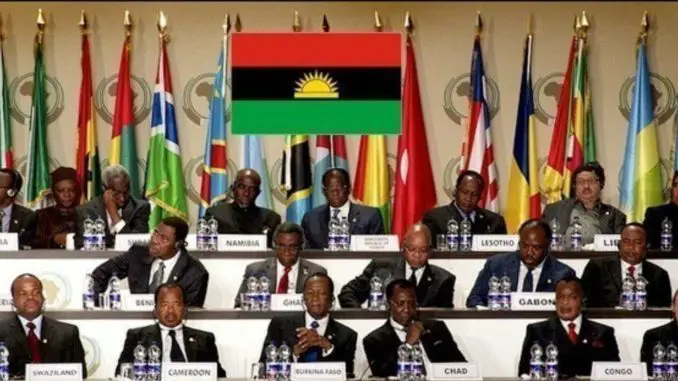 According to a report by NDIGBO LINK, the countries signed up for the Biafran independence last year and there are;
1. Ghana
2. Morocco
3. South Africa
4. Algeria
5. Ethiopia
6. Sudan
7. Tanzania
8. Senegal
9. Uganda
10. Zimbabwe
11. Tunisia
12. Mali
13. Angola
14. Rwanda
15. Libya
16. Namibia
17. Somalia
18. Guinea
19. Botswana
20. Malawi
Recall that the leader of the Indigenous People of Biafra, IPOB, Mazi Nnamdi Kanu, has claimed that he'd finally submitted names of eleven states that will make up Biafra to the United Nations (UN).
According to him, the states include; Imo, Abia, Ebonyi, Anambra, Enugu, Delta, Akwa Ibom, Cross River, Bayelsa, Rivers and Benue.
He also boasted that he has taken Biafra agitation to ninety-five (95) Countries including world power nations like United States, United Kingdom, France, Germany, Russia and Israel.