A Federal Government Empowerment initiative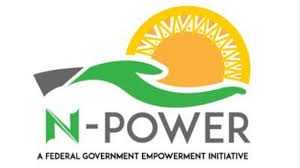 N-Power 2020 registration may commence online this January. Make sure you get the following documents ready against that time.
The online portal maybe open soon make Sure you don't make mistakes during Registration
BVN
Certificate
Means of identification i.e National Identity Card/International Passport/Voter's Card.
NYSC Certificate
Local Government Means of Identification
Prepare for online test
Requirements
NCE
OND
HND
B.Sc
M.Sc
Ph.D
O'Level for Non-Graduates categories.
N-Power aspires to provide a platform where most Nigerians can access skills acquisition and development. At this time however, the initial modular programmes in N-Power are designed for Nigerian citizens between the ages of 18 and 35. You will need to meet the minimum requirements (if any) for your respective programme. Generally, selection is based:
→ On your expression of a genuine interest in whichever area you decide;
→ Passing the relevant tests;
→ Your willingness to push yourself beyond your comfort zone; and
→ Ability to show a flair to develop all the skills you need to be the best you can be.
While there are fixed requirements along the way, we will be relying on you to take ownership of the process and take the lead in shaping your route, by making the most of the training that you will receive.
For the purposes of N-Power, Graduate means any post-tertiary qualification including an Ordinary National Diploma (OND) or Nigerian Certificate in Education (NCE) or as may be specified by the programme.
Note:
Non-graduate categories are going to undergo a 6 months intensive training and be collecting a stipend of N10,000 monthly
NCE, OND, HND, B.Sc, M.Sc and PhD are collecting the same salary which is a stipend of N30,000 monthly.