In a bid to enlighten the general public and candidates on how to gain admission successfully, the Abia State University Management has decided to give tips to those aspiring to gain admission into the university's 2020/2021 Academic Session.
Parents, guardians, candidates, and the general public are to note the following directives for gaining admission to Regular Undergraduate Programmes of Abia State University, in the 2020/2021 Academic Session.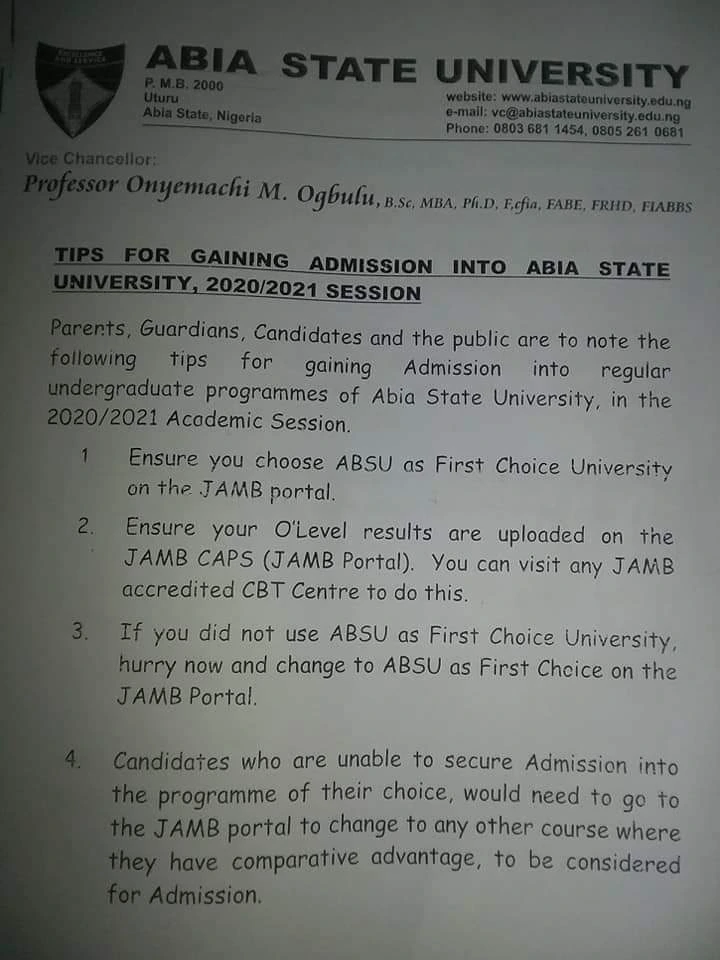 If you aspiring to gain admission into the University 2020/2021 Academic Session, you are to ensure that you chose Abia State University as First Choice University on the JAMB portal. Also, ensure your O'level results are uploaded on the JAMB CAPS or Portal.
Those who did not use ABSU as First Choice University should hurry now and change to ABSU as First Choice on the JAMB Portal.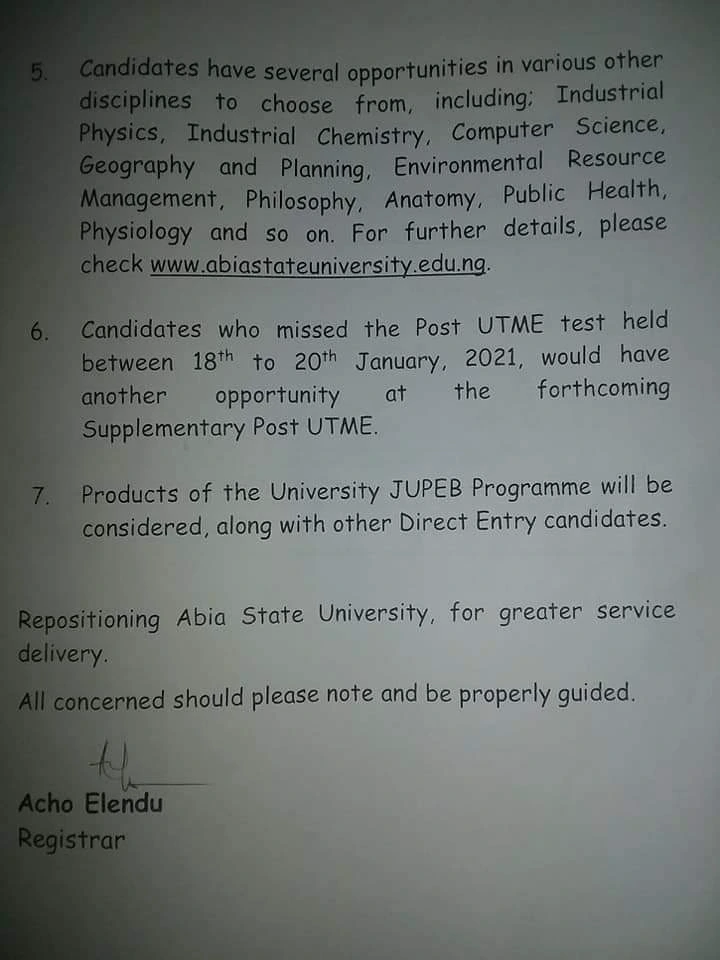 Candidates who are unable to secure Admission into the programme of their choice should go to the JAMB Portal to change to any other course where they have a comparative advantage to be considered for Admission.
Candidates who missed the Post UTME Test held between 18th to 20th January 2021 would have another opportunity at the forthcoming Supplementary Post UTME.
Finally, products of the University JUPEB Programme will be considered along with other Direct Entry candidates.
This information was gathered from a memo duly signed and released by the University Registrar, Acho Elendu.